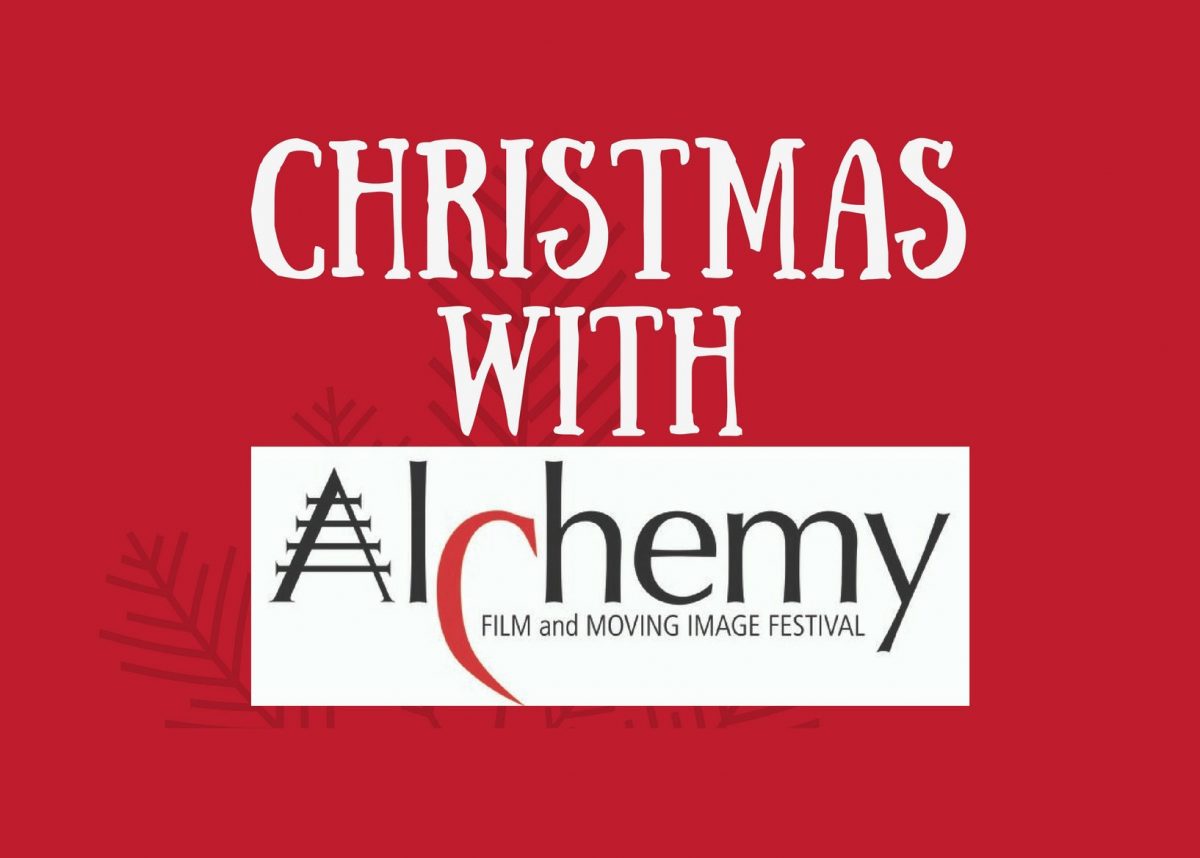 NEW EVENT: CHRISTMAS WITH ALCHEMY
2-4PM, FRIDAY 9 DECEMBER, HEART OF HAWICK, TOWER MILL

It's been an exciting year for us. April saw us deliver the 6th edition of Alchemy Film & Moving Image Festival, in May we were selected to curate Scotland's national presentation for the Venice Biennale, and in September, we launched a new project, Alchemy Community Engagement (ACE), delivering three new filmmaking workshops in the Scottish Borders.
We want to celebrate with you! All are warmly invited to attend Christmas with Alchemy, a new event to celebrate the successes of 2016 and the festive season and answer all your questions about Alchemy Film & Moving Image Festival.
If you've ever wondered, 'what is an experimental film?' or 'what is Alchemy Film Festival?', this event is for you. We'll share our vision, give some insight to the workings of our organisation and the brilliant festival atmosphere that you could be part of.
Even if you've been to Alchemy Film & Moving Image Festival before – this is a chance to meet some new people, see some experimental Christmas films and celebrate with us. You'll also have a chance to ask us question and find out about volunteering opportunities at Alchemy Film Festival 2017.
The event is FREE, booking is essential. You can book here, or call the Box Office at Heart of Hawick: 01450 360688
Your ticket can be exchanged for a FREE tea or coffee and mince pie.
Films screening:
HIGHWAY HOME
Esther Johnson / UK / 2008 / 00:03:19
A JUNKY'S CHRISTMAS
Bryan Konefsky / USA / 2002 / 00:16:30
STILLE NACHT
Michael Betancourt / USA / 2002 / 00:01:30
LIGHTS
Marie Menken / USA / 1966 / 00:06:30
HALLELUJAH THE HILLS (excerpt)
Adolfas Mekas / USA / 1963 / 00:06:25
Thanks to Re:Voir