ALCHEMY FILM & MOVING IMAGE RESIDENCY 2018
Our autumn residency programme will take place October-November 2018 in partnership with the cultural retreat centre Café Tissardmine, on the edge of the Sahara Desert in Morocco.
Residency Programme Dates
Saturday 13 Oct (arrival day) to Tuesday 6th November (departure day) – 25 days
---
RESIDENT ARTISTS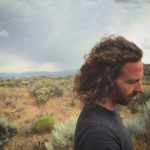 Jeremy Moss
Jeremy is a Pennsylvania-based filmmaker from the American Southwest. His work explores ritual, belief, memory, and movement. His projects often intersect and overlap a number of genres, with structural and surrealist inclinations, utilising 16mm film as well as video. jeremymoss.org
Harry Meadley
Much of Harry's work is an examination of artistic process – often using himself and others as case-studies within it. It is conversation based, and spreads from personal experiences and motivations, to institutional, and wider social and cultural concerns. www.harrymeadley.studio
Annabel Moodie
Annabel trained in social anthropology and documentary filmmaking, which informs her artistic approach. She is interested in the spaces in-between stories, in places of liminality and transition, especially related to ideas surrounding health and nature; the nature of health, and the health of nature and society.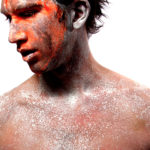 Michael Dudeck
Michael is an artist, witchdoctor, and cultural engineer, He focuses on the invention and dissemination of fictional religion, in the form of ritual performance, museological installation, ceremonial techno-sermons, Neo-religious psalms, and the invention of fictional languages. www.michaeldudeck.com
Eres Seer
Eres is a visual artist based in Cardiff. Her practice works across installation, intervention, performance, relational practices, and photography. She has shown work in spaces such as bucolic woodlands to a derelict ex-Soviet power station, responding to contemporary global conditions and the resonances of site.
Raquel Vermunt
Raquel lives and works in Rotterdam, and works in the area between film and photography, combining their characteristics by using the camera to scan a space. The movement in her work does not take place in front of the camera, but it is the camera itself that generates the movement. www.raquelvermunt.nl
Paul Maguire
"If you look at and listen to a place for long enough you will come to know its rhythms." Paul's work uses video, photography, poetry and collected sounds to create gallery installations that explore ideas of people and places. (Photo: Lucas Chih-Peng Kao) www.paulmaguire.tumblr.com
Kerry Jones
Kerry is a multi-media artist based in Scotland. She incorporates film, sound, archive, manipulated images & site-specific interactions. Her work comes from an interest in appropriating and deconstructing image, sound and narrative. www.kezzajones.co.uk
---

About the residencies
The magnificent desert landscape surrounding Café Tissardmine, situated on the edge of a remote village in the Moroccan Sahara, offers an excellent environment for reflective practice. Its dry, minimal and endlessly extensive landscape hides a deceptive complexity and is often penetratingly silent. Closely integrated with the fascinating local Berber culture, the centre is close to the Erg Chebbi dunes of the Sahara. The pervading qualities of light and shadow are truly remarkable.
The aim of these residencies is to provide a supportive environment for artists to develop skills and knowledge in experimental film and artists moving image practice. Through a series of tutorial-based discussion sessions (three each week) we will explore different approaches to artists' film from historical and contemporary perspectives. By screening and discussing key works, we aim to facilitate an ongoing creative dialogue between film-making, film-watching, and the stunning environment of the desert landscape itself.
Opportunities for participants to share their work in progress will happen throughout the residency, creating an open and supportive dialogue of peer support throughout the residency period, deepening creative connections between participants. Surrounding this loose structure, there will be plenty of time to develop your own work and to fully experience the environment and culture.
The residency and workshops will be led by the Creative Director of Alchemy Film & Arts, Dr Richard Ashrowan, a Scotland based curator and filmmaker. Richard has directed eight editions of Alchemy Film and Moving Image Festival in Scotland and was curator of Scotland's national presentation at the Venice Biennale in 2017.
About Café Tissardmine
Cafe Tissardmine is a cultural retreat in the Moroccan Sahara, a place of tranquility, inspiration, and discovery. Situated in Morocco at the edge of Erg Chebbi, one of the largest sand dunes in the Sahara, Café Tissardmine provides a creative oasis for artists and travellers amongst the desert's beauty, grandeur and stillness and the culture of the indigenous Berber people. It was created by Australian artist, Karen Hadfield, and local Berber Youssef Bouchedor.
For more on Café Tissardmine, its environment and accommodation, see:
www.cafetissardmine.com