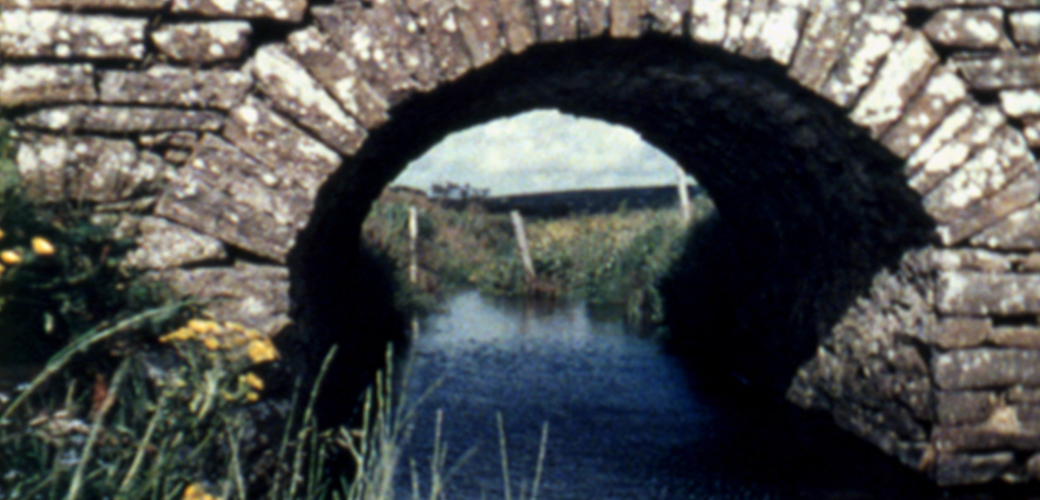 This year's end-of-festival Film Walk is the first Margaret Tait 100 event to be held in the Scottish Borders. Supported by Creative Scotland and initiated by LUX Scotland, University of Stirling, Pier Arts Centre and a number of event partners, MT100 is an ongoing year-long celebration of Scotland's pioneering filmmaker and poet, Margaret Tait (1918-1999), on the occasion of her centenary.
The event will bring together festival guests and ticket-holders for a walk in nearby Wilton culminating in a screening of Tait's Orquil Burn (1955) in Wilton Dean Village Hall. Tait's short has been described as a 'voyage of exploration, on foot, up the length of an Orkney Burn, a walk which could be done in less than a day, but which, for the film, is spread and apportioned.'
We will be joined for the occasion by writer/actor/director Gerda Stevenson, BAFTA-winning star of Tait's Blue Black Permanent (1992), the first feature film made by a Scottish woman and the only feature film of Tait's career. Gerda will respond to Orquil Burn with a new poem specially commissioned by Alchemy Film & Arts.
Gerda will also be speaking at the festival on Sunday 5 May. Details here.
TICKETS via eventbrite HERE
Meet 10:30 at Heart of Hawick
£10, tickets available from www.alchemyfilmandarts.org.uk
Ticket price includes a meal. Please bring water, suitable clothing and appropriate footwear.
Margaret Tait 100