NOBODY SPEAK: KERRY JONES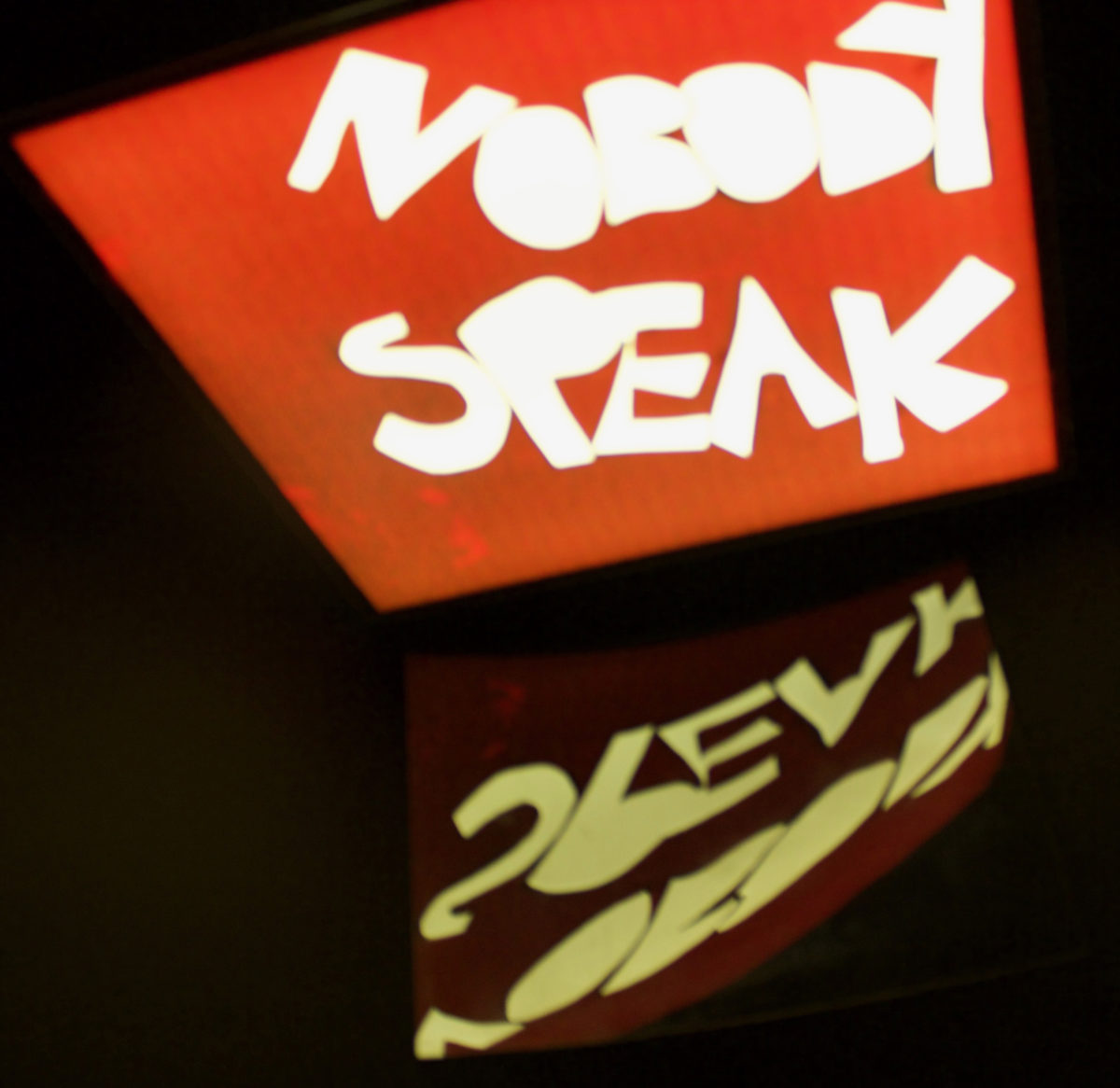 NOBODY SPEAK
Kerry Jones
Friday 1 December – Saturday 16 December 2017
---
Nobody Speak couples and uncouples significance. Useless, irresponsible and subconscious impulses appearing then disappearing into the black screen, creating and frustrating expectations.
Inspired by Mark Fisher's lecture Capitalism, is there no alternative? (2012 Netherlands DIY conference) as its starting point – a dry throated, hand wringing talk highlighting "the denial of negativity in present everyday experiences". A mask over "culture" now that, in the late Fisher's opinion, has been sewn up by neo–liberal corporate interests.
Nobody Speaks takes parts of this lecture and digitally manipulates them turning them into sub bass sounds or repeated soundbites, mixed with audio/visual from Jones' archives layered over an abstracted generic "no place" image of a shopper outside Woolworths – a soothing image from her pre-teen years in London, all with a bit of Peter Sellers thrown in for good measure.
Using lightboxes, moving image, single screen projections and disjointed audio, Kerry Jones aims to create a sculpturally immersive installation, representing contemporary fixations with screens – secret windows glanced at to witness useless, irresponsible and subconscious impulses – appearing then disappearing into the black screens alongside a growing feeling of resurgence in collective spirit both detached and attached to these impulses. Wanting to avoid or negate dogma, Nobody Speak presents a free flow of images, words and ideas cut up and mashed up to be experienced in a non-linear, nonsensical way.
---
KERRY JONES
Kerry Jones is a multi-media artist based in Scotland whose work incorporates: film; sound; archives; manipulated still images & site specific interactions. She works on solo projects as well as in collaboration.
http://www.kezzajones.co.uk