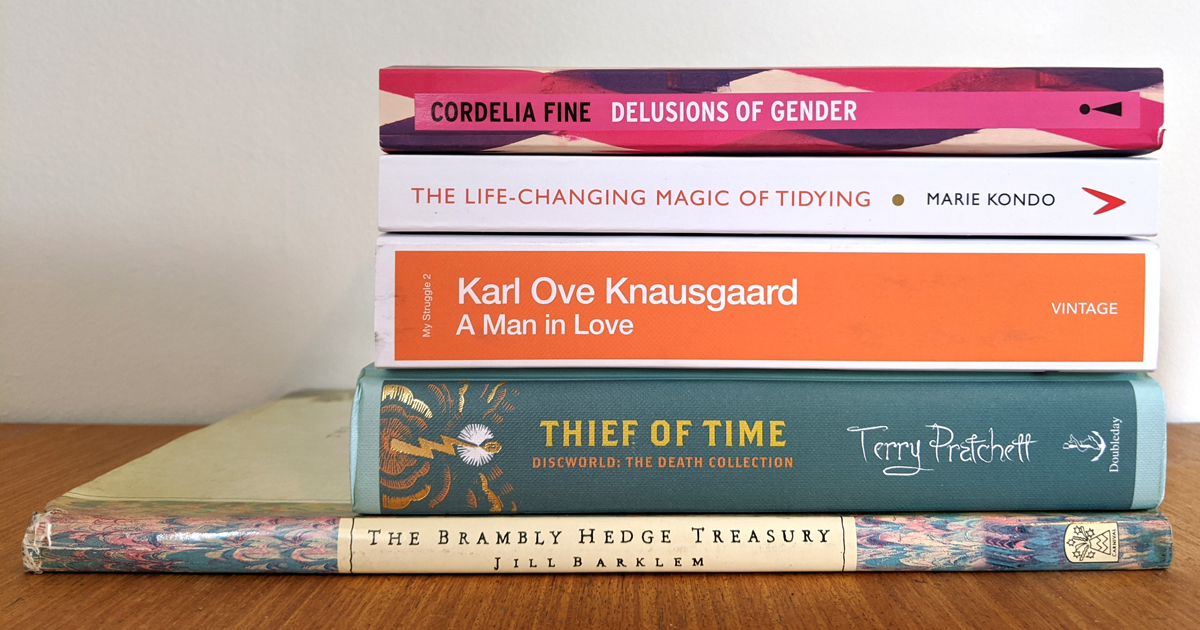 Read More is an ongoing Alchemy Film & Arts project designed to encourage additional engagement with its film exhibitions and other events. Available to read at relevant exhibitions and in the Alchemy Film & Arts office, Read More consists of books and other reading materials recommended by artists to complement their Alchemy-related events.

Jessie Growden's contribution to Read More coincides with her project I've Only Been Here Half My Life, a multi-channel response to her own experiences growing up in Hawick as well as to the town's former Peter Scott Knitwear mill.

Jessie's commission is part of The Teviot, the Flag and the Rich, Rich Soil, our programme of residencies, commissions and community engagement exploring the borders, boundaries and lines of Hawick.
BARKLEM, Jill (1999). The Brambly Hedge Treasury. London: Carnival.
FINE, Cordelia (2011). Delusions of Gender: The Real Science Behind Sex Differences. London: Icon Books.
KNAUSGÅRD, Karl Ove (2013). A Man in Love. London: Vintage.
KONDO, Marie (2011). The Life-Changing Magic of Tidying. London: Vermilion.
PRATCHETT, Terry (2017). Thief of Time. London: Transworld.