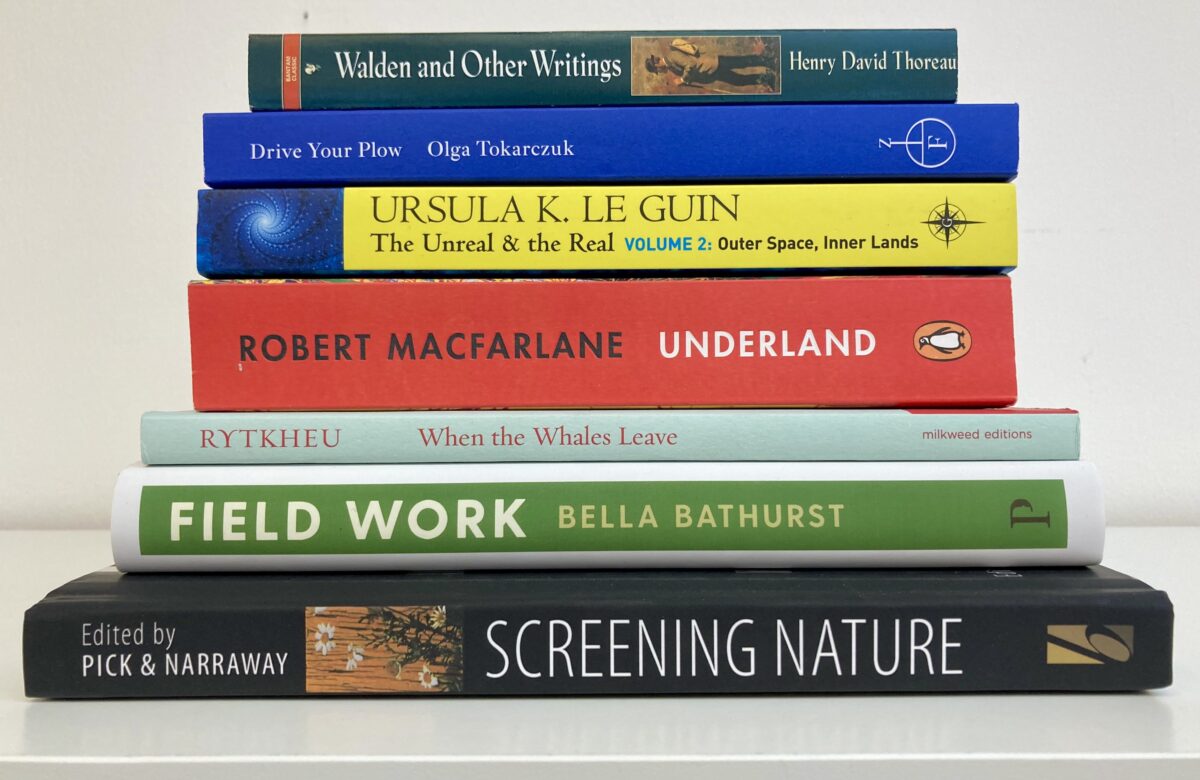 Read More is an ongoing Alchemy Film & Arts project designed to encourage additional engagement with its film exhibitions and other events. Available to read at relevant events and in the Alchemy Film & Arts office, Read More consists of books and other reading materials recommended by artists to complement their Alchemy-related events.
Leah Millar's contribution to Read More coincides with her project EarthyBody, where she undertook research around Hawick's landscapes, traditions, cultures and customs.
Leah's commission is part The Teviot, the Flag and the Rich, Rich Soil – a programme which explores the pasts, presents and futures of Hawick, researching and investigating the town and wider region's cultural identities in relation to land, water, industry, territory, place and environment.
BATHURST, Bella (2021).

Field Work: What Land Does to People and What People Do to Land.

London: Profile Books.

LEGUIN, Ursula K (2014).

The Unreal and the Real Volume 2: Selected Stories of Ursula K. Le Guin: Outer Space & Inner Lands

. London: Gollancz.

MACFARLANE, Robert (2020).

Underland: A Deep Time Journey.

London: Penguin Books Ltd.

PICK, Anat & GUINEVERE, Narraway (2013).

Screening Nature: Cinema Beyond the Human.

New York: Berghahn Books.

RYTKHEU, Yuri (2020).

When the Whales Leave.

Minneapolis: Milkweed Editions.

THOREAU, Henry David (1983).

Walden & Other Writings.

New York: Random House Publishing Group.

TOKARCZUK, Olga (2019).

Drive Your Plow Over The Bones of The Dead

. London: Fitzcarraldo Editions.