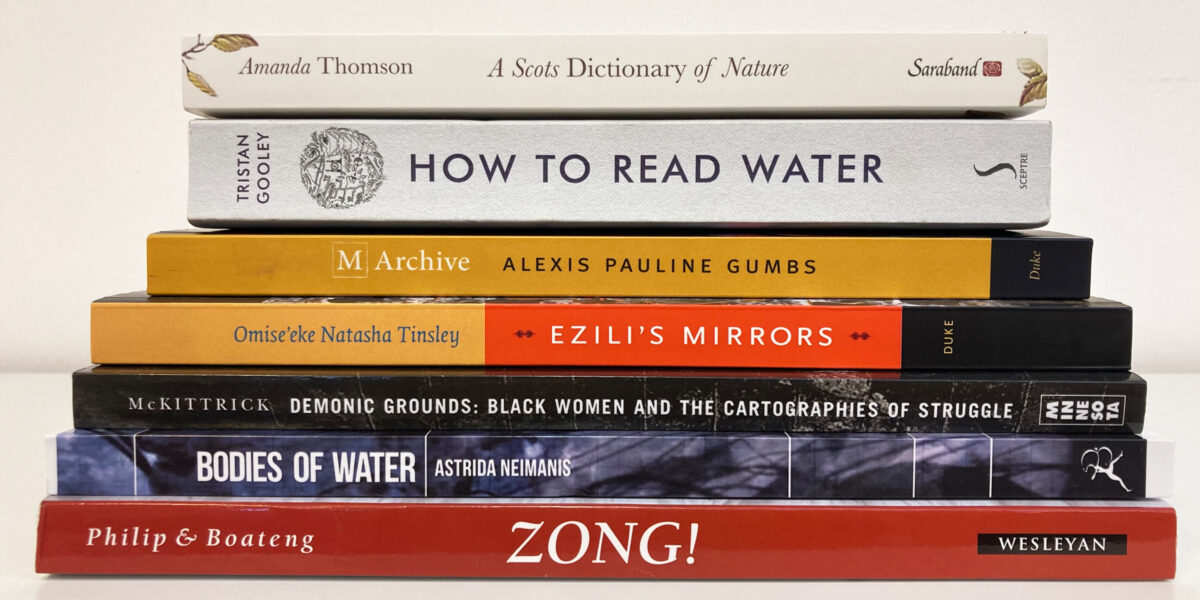 Read More is an ongoing Alchemy Film & Arts project designed to encourage additional engagement with its film exhibitions and other events. Available to read at relevant events and in the Alchemy Film & Arts office, Read More consists of books and other reading materials recommended by artists to complement their Alchemy-related events.
Natasha Ruwona's contribution to Read More coincides with their project What is held between two waters, which explores and meditates on the River Teviot, Atlantic salmon and Hawick-raised Tom Jenkins (1797 – 1859), Britain's first Black school teacher.
Natasha's commission is part The Teviot, the Flag and the Rich, Rich Soil – a programme which explores the pasts, presents and futures of Hawick, researching and investigating the town and wider region's cultural identities in relation to land, water, industry, territory, place and environment.
GOOLEY, Tristan (2017). How To Read Water: Clues & Patterns From Puddles To The Sea. London: Hodder & Stoughton.
GUMBS, Alexis Pauline (2018). M Archive: After The End of The World. London and Durham: Duke University Press.
MCKITTRICK, Katherine (2006). Demonic Grounds: Black Women and The Cartographies of Struggle. Minneapolis: University of Minnesota.
NEIMANIS, Astrida (2019). Bodies of Water: Posthuman Feminist Phenomenology. London: Bloomsbury Academic.
PHILIP, Marlene Nourbese, and Boateng, Setaey Adamu (2011). Zong! Middletown: Wesleyan University Press.
THOMSON, Amanda (2019). A Scots Dictionary of Nature. Glasgow: Saraband.
TINSLEY, Omise'eke Natasha (2018). Ezili's Mirrors: Imagining Black Queer Genders. London and Durham: Duke University Press.