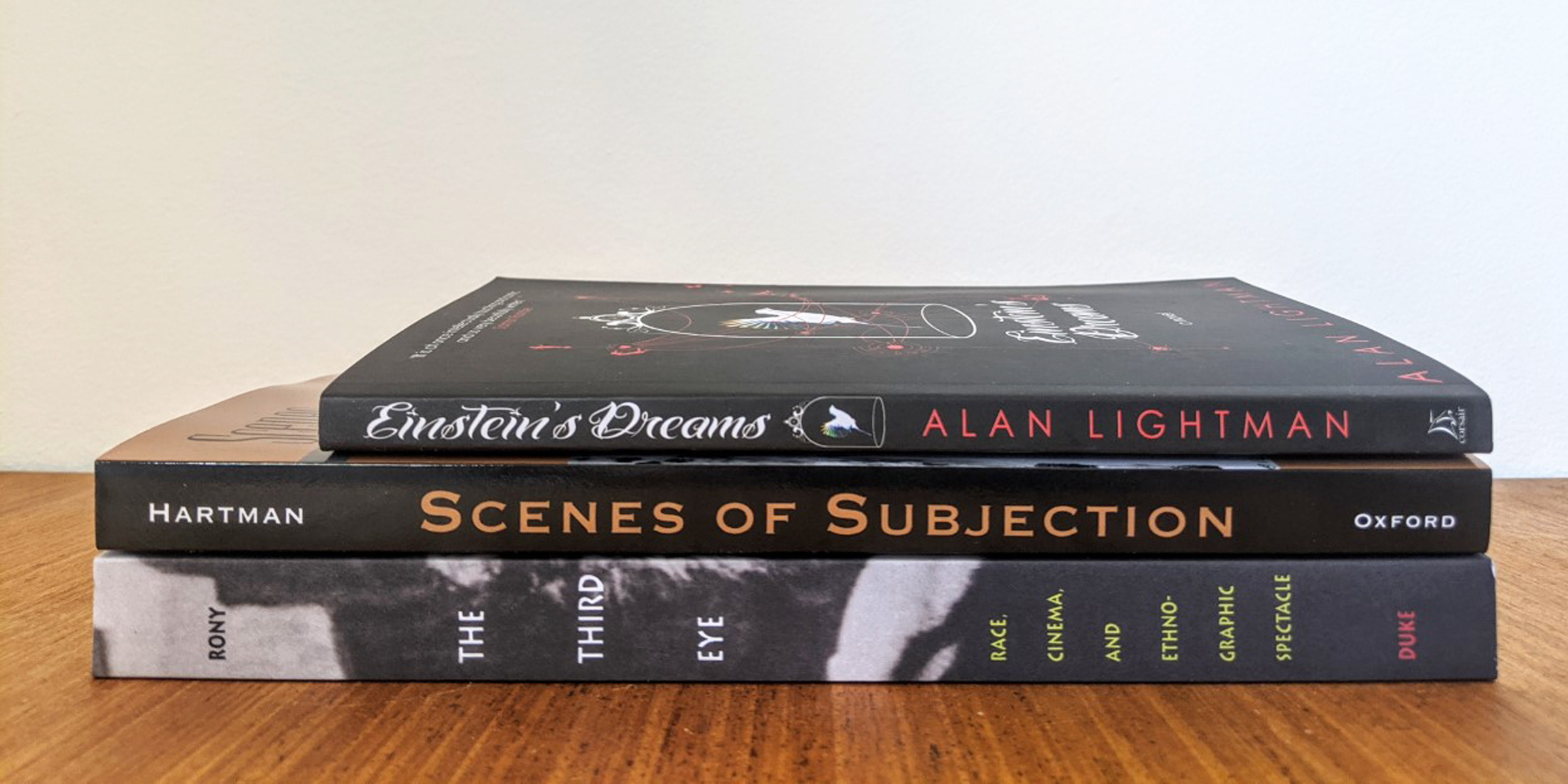 Read More is an ongoing Alchemy Film & Arts project designed to encourage additional engagement with its film exhibitions and other events. Available to read at relevant exhibitions and in the Alchemy Film & Arts office, Read More consists of books and other reading materials recommended by artists to complement their Alchemy-related events.
Onyeka Igwe's contribution to Read More coincides with No Dance, No Palaver, a series of works produced from the artist's research into the Aba Women's War of 1929, considered the first major challenge to British authority in West Africa during the colonial period and a historic example of feminist protest.
Consisting of three films, No Dance, No Palaver was exhibited in Hawick as part of Alchemy Film & Arts' Exhibitions Programme in September 2018.
HARTMAN, Saidiya V. (1997).

Scenes of Subjection: Terror, Slavery and Self-Making in Nineteenth-Century America

. Oxford: Oxford University Press.

LIGHTMAN, Alan (2012). Einstein's Dreams. London: Corsair.
RONY, Fatimah Tobing (1996). The Third Eye: Race, Cinema and Ethnographic Spectacle. Durham and London: Duke University Press.