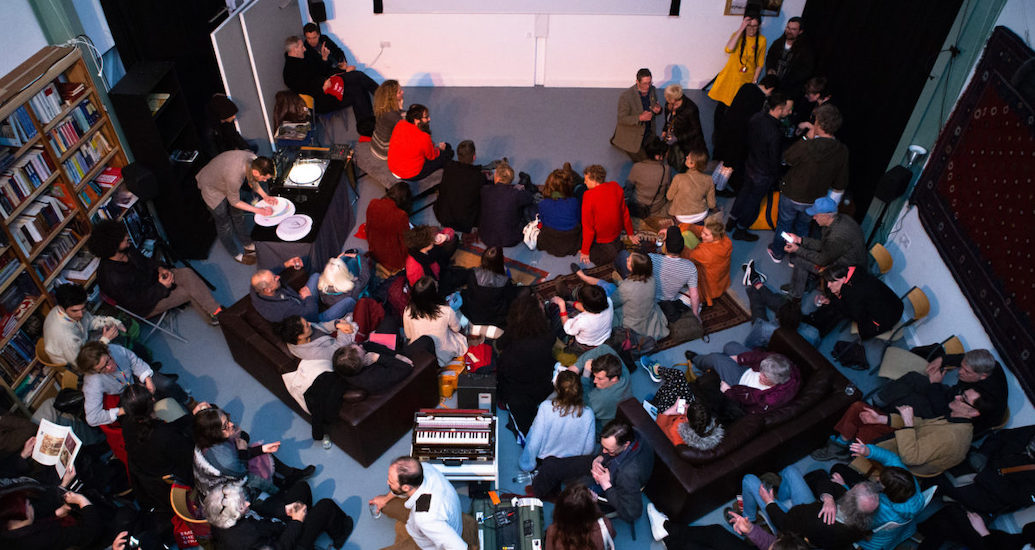 PLEASE NOTE THIS EVENT IS CANCELLED
Say Hello is an Alchemy Film & Arts social, inviting new and regular faces to join the team for a chat, find out about volunteering at Alchemy Film and Moving Image Festival 2020 (30 April – 4 May), and sample the new Embrace the Strange cocktail!
---
SOCIAL DETAILS
Venue: The Oak Lounge, 13 Teviot Crescent, TD9 9RE
Time: Thursday 19 March, 7 – 9pm
All Welcome
---
VOLUNTEER AT ALCHEMY FILM AND MOVING FESTIVAL 2020
As Alchemy's year-round programme expands, its volunteer programme continues to thrive. Taking pride in its warmth and inclusivity, Alchemy invites a wide range of people to help support the delivery of high quality events in Hawick, Scotland's film town.
This year marks ten years of Alchemy Film & Arts and the tenth Alchemy Film and Moving Image Festival. Our Film Town Team consists of volunteers from a wide range of backgrounds, from those with technical expertise to students building up experience, from those looking for new challenges to those wanting to meet new folk.
You can read about Alchemy's various volunteer roles here and find our Volunteer Policy here.
Sign up to join the team HERE or by emailing: hello@alchemyfilmandarts.org.uk.