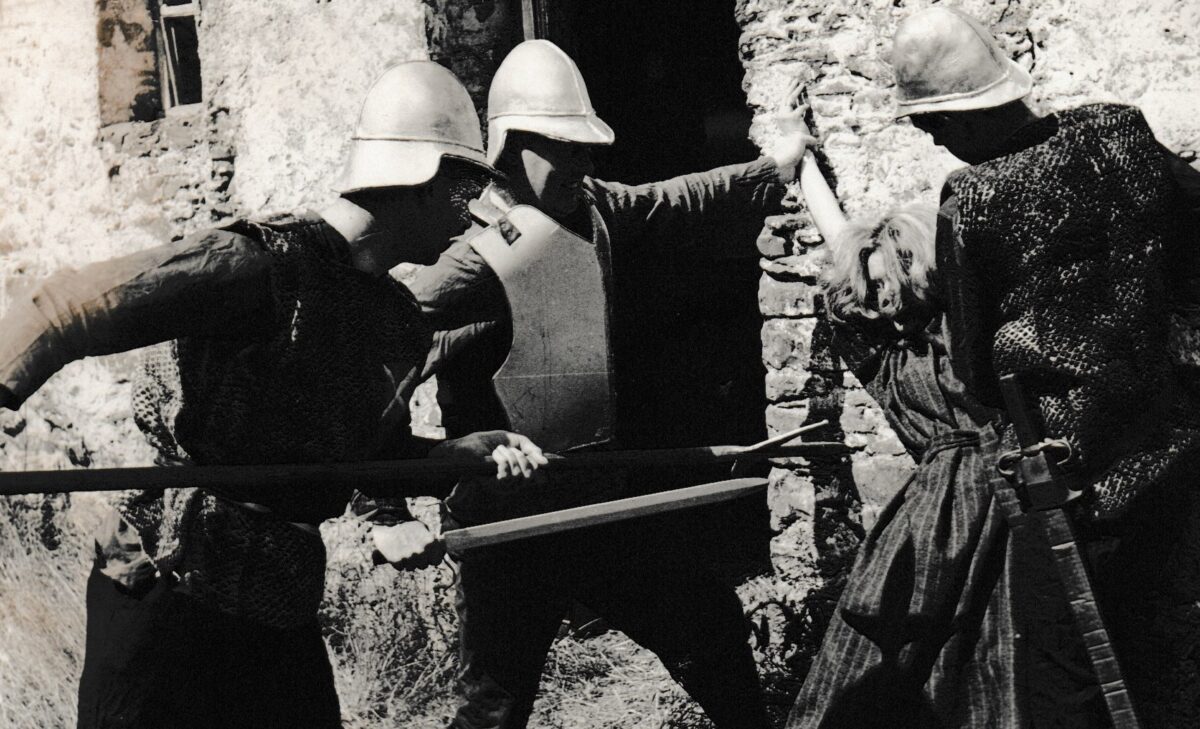 FILM SCREENING
Friday 21 February
7pm
Hawick Film and Video Group Club Room, Croft Road, TD9 9RD
BOOKING IS ESSENTIAL – SECURE YOUR FREE TICKET HERE
DETAILS
Director: Scott Renwick
Year: 1964
Length: 31′
Format: Digital (from 8mm)
SYNOPSIS
Under the direction of their Club Secretary, Scott Renwick, Hawick Film Group made Sons of Heroes in 1964 to commemorate the 450th anniversary of Hawick's Battle of Hornshole – the 1514 skirmish in which local youth defeated pillaging English soldiers a year after Flodden.
A snapshot of 1960s Hawick as much as it is a depiction of the town in 1514, this historical epic was made with a modest budget of £80 (£1600 in today's terms), thanks to the voluntary efforts of Hawick Film Group – amateur practitioners of 'cine-photography' who operate today as the Hawick Film and Video Group – as well as the Hawick Drama Club, the Hawick Amateur Operatic Society, the dozens of young local actors who took part in the film, and the Hawick Saxhorn Band and Drum and Fifes.
---
ONCE UPON A TIME IN HAWICK
Sons of Heroes is screening as part of Once Upon a Time in Hawick, Alchemy Film & Arts' major project exploring the identities, industries and stories of Hawick throughout 2020.
More information about Once Upon a Time in Hawick can be found here.