MOVING PICTURES: BILL BROWN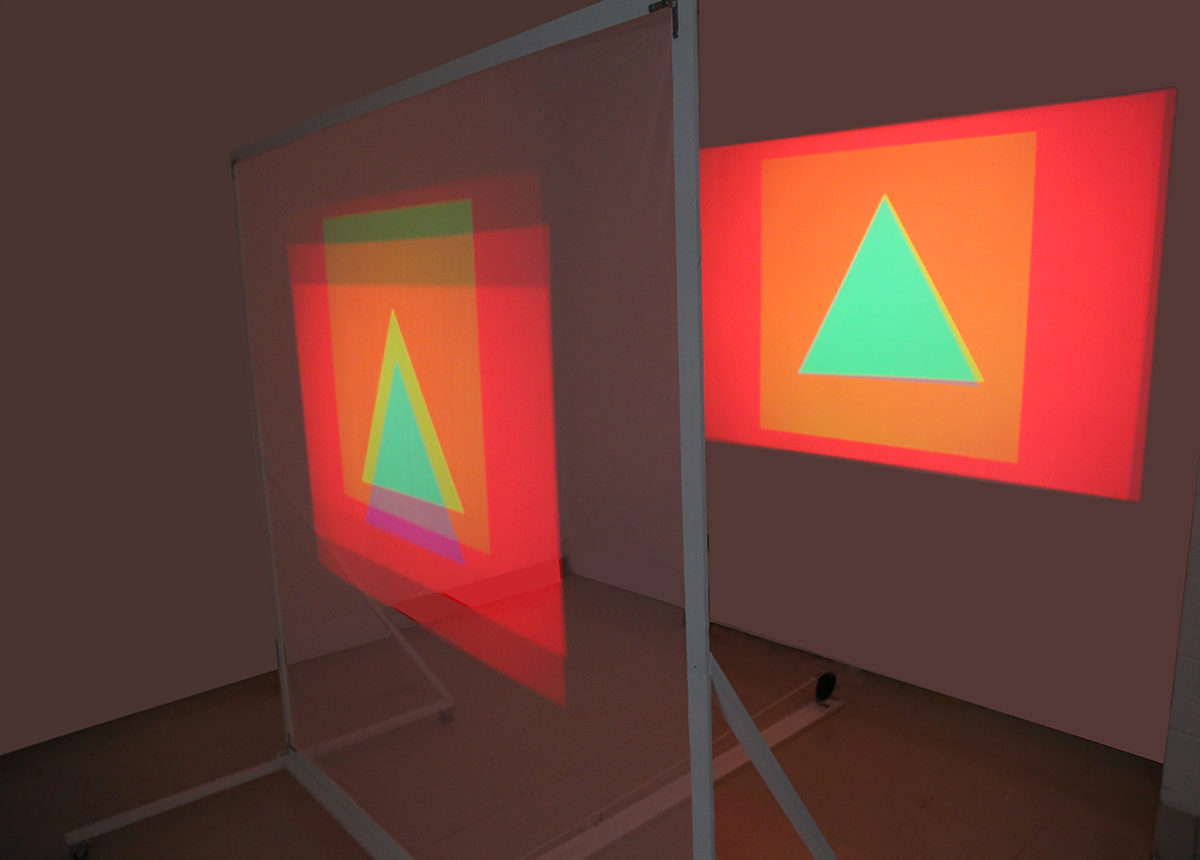 MOVING PICTURES
Bill Brown
Friday 27 October – Thursday 9 November 2017
---
Moving Pictures is a three-channel slide projector installation in which an animated series of colourful geometrical forms is simultaneously projected and composited on a moving projection screen.
The installation looks for movement both within and beyond the moving picture. In this project, an animated image created by three automated slide projectors is projected on a 6′ x 6′ rolling projection screen that moves back and forth through the gallery space. The illusion of motion of the animated image is thus translated into physical movement through space.
The installation relocates and extends our perception of movement in motion pictures from the neurophysiological operations of visual perception, where movement is just an illusion, to the real time movement of images and objects through space. This installation allows the intermediary space of projection– the space between the slide projector and the screen– to be understood as a sculptural space that can be shaped, transformed, and visualized in real time.
---
BILL BROWN
Bill Brown (Cleveland, USA, 1969) is a media artist living in North Carolina, USA where he is an Associate Professor of Media Production at the University of North Carolina.
[ngg_images source="galleries" container_ids="7″ display_type="photocrati-nextgen_basic_thumbnails" override_thumbnail_settings="0″ thumbnail_width="120″ thumbnail_height="90″ thumbnail_crop="1″ images_per_page="100″ number_of_columns="0″ ajax_pagination="0″ show_all_in_lightbox="0″ use_imagebrowser_effect="0″ show_slideshow_link="1″ slideshow_link_text="[Show slideshow]" order_by="sortorder" order_direction="ASC" returns="included" maximum_entity_count="500″]