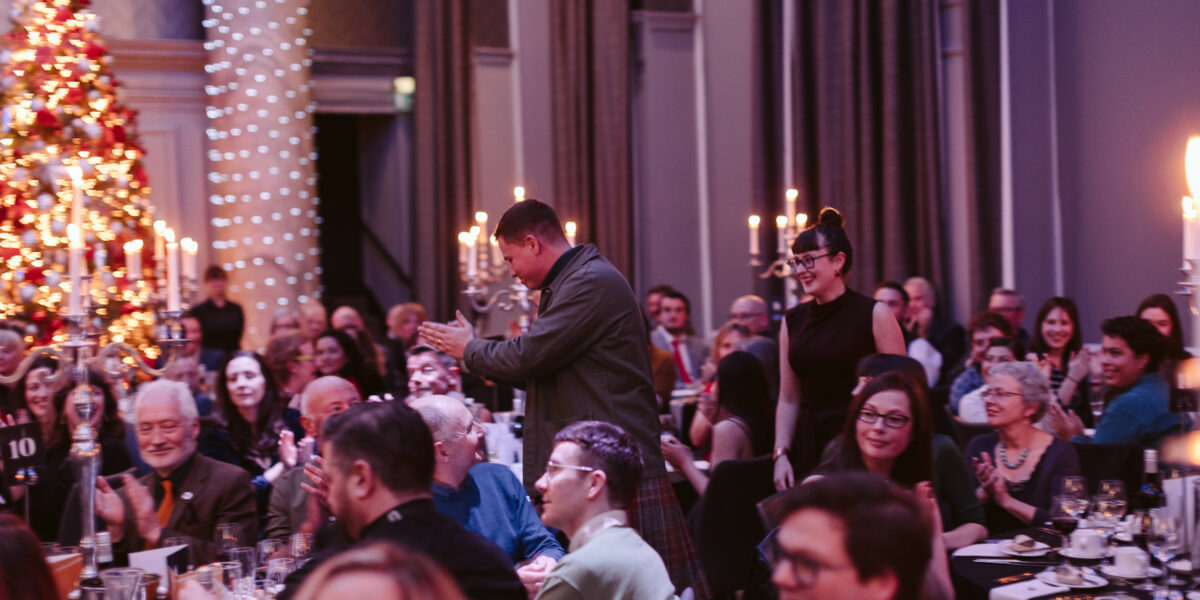 ALCHEMY RIDES WAVE TO SURF SUCCESS
15 December 2022
In December 2022, Alchemy Film & Arts won the award for Creative Regeneration at the 24th annual Awards for Best Practice in Community Regeneration from SURF, Scotland's Regeneration Forum, in partnership with Scottish Government. 
Announcing the award, the independent panel of judges remarked that they had been impressed by the range of groups and communities that Alchemy works with on a year-round basis, using film in innovative ways to embed creative learning into communities and leveraging 'Film Town' as a meaningful driver for change within communities in Hawick and beyond. 
Rachael Disbury, Alchemy Director, told the Hawick Paper: 'We're obviously delighted to be recognised on a national level for the creative projects we've been able to undertake in collaboration with Hawick's communities. 
'The team deserve it,' Disbury continued. 'They work continually to uphold Alchemy's values of openness, experimentation, creativity, solidarity and humour, and to ensure that we're of relevance within a local, national and international context.' 
Receiving the award, Alchemy Director Michael Pattison told guests: 'We like to say that Hawick isn't a single community, that it's a town inhabited by many different communities. We're honoured and humbled to count ourselves among them.' 
Pattison later added: 'The award is recognition not only of film as a tool for positive change and of Alchemy's methods in delivering creative projects. It's also testament to Hawick as a creative place, a centre of cultural activity and critical thinking, and to its people and communities, who are taking the initiative to respond to the world in line with their own desires and needs.' 
Tom Arthur, Minister for Public Finance, Planning and Community Wealth, said: 'The SURF Awards share real stories based on partnership, action and trust. These communities have pulled together the people, resources and opportunities in their place to change their futures for the better. What they do is inspiring and they continue to show us the difference we can make on the ground by working together to a common purpose.' 
Euan Leitch, Chief Executive of SURF, said: 'The nominees for SURF Awards this year are a rich list of projects that have people and place at the heart of them. None of the projects exist in isolation but are the successful result of collaborations within communities, often in the face of challenges. They all exemplify the SURF approach to regeneration: holistic with the intended beneficiaries meaningfully involved.'