THURSDAY 2 MARCH: 10am – 10.55am
FRIDAY 3 MARCH: 1.30pm – 2.25pm
SATURDAY 4 MARCH: 3.40pm – 4.30pm
SUNDAY 5 MARCH: 10am – 10.55am
Tickets: £5 or free if you can present a ticket for another screening on the day, or a festival pass.
SCREENING ROOM, HEART OF HAWICK – TOWER MILL
I Don't Think I Can See an Island
Chistopher Becks & Emmanuel Lefrant / 00:04:10 / 2016 / France /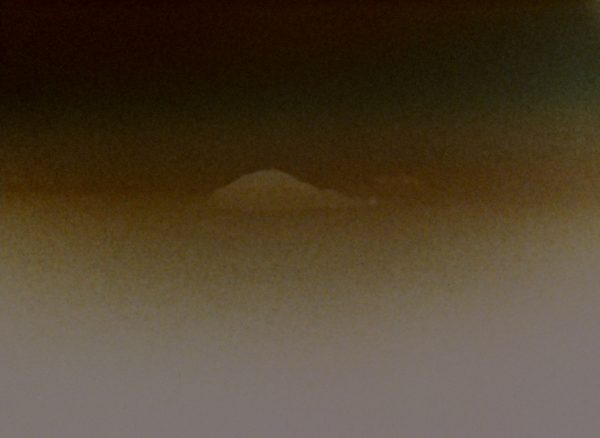 A Film of Symbolically Authentic Non-Euclidean Adventures.
Biography/Filmography:
Emmanuel Lefrant was born in 1975; lives and works in Paris, where he makes films, all self-produced, exclusively on celluloid. The films lie on the idea of representing, of revealing an invisible world (the secret forms of emulsion), a nature that one does not see.
In 2000, he founded with Nicolas Berthelot, Alexis Constantin and Stéphane Courcy the collective Nominoë. They created together performances which have been played in many prestigious places, as the Pompidou Centre, the Serralvès Foundation (Porto) or the Edinburgh International Film Festival (Black Box Live).
http://lightcone.org/en/film-10179-i-don-t-think-i-can-see-an-island
---
(I)FRAME
Karissa Hahn, Andrew Kim / 00:10:30 / 2016 / United States / Scottish Premiere
A video is a stream of information, and this moving image relies upon the relationship of static frames which are algorithmically determined…. 
(I) FRAME is a mechanical ballet set to the original tempo that characterizes motion on screen at 24 (I) frames a second…Shot at the 2015 DARPA Robotics Challenge in Pomona, CA.
Contains flicker or strobe effect
Biography/Filmography:
Karissa Hahn is a visual artist who uses the mechanical devices of cinema to deconstruct former artifacts by physically transforming celluloid – an osmosis of digital manipulation & optical printing; creating a degraded aggregation into resurrection. Her work often employs a series of format transfers to birth digitally-native effects on film and homogenized products which have been referred to as 'spectra ephemera.' Karissa currently makes performative short super 8 films, hi8 videos, and 16mm pieces. Hahn has shown work around the globe in various micro-cinemas and institutions.  
Andrew Kim makes many different kinds of films. He is inspired by motion picture technology and how it is/was/and can be used to create meaning. Armed with a wry sense of humor, in conjunction with a concern for formal playfulness, Andrew attempts to transcend the exact mechanics that make movies possible. He is searching for a new kind of knowledge. Andrew's films have screened at a variety of venues and festivals in the United States and abroad. He lives by the Los Angeles River in Los Angeles, California.
---
Dude Down
George Barber / 00:17:00 / 2016 / United Kingdom / Scottish Premiere
Life seen from the point of view of an Improvised Explosive Device who is waiting to go off but beginning to feel reservations about his job and the person who made him.
Biography/Filmography:
George Barber is a well-established moving-image artist. His works have been shown at many international festivals, competitions, galleries, been broadcast on television throughout the world and awarded major prizes. Last year, he had three solo show: Young Projects Los Angeles, Waterside Contemporary, London, and Chapter Arts, Cardiff. "Dude Down" and "Akula Dream" were shown at the London Film Festival. He has had work shown at Kate Macgarry Gallery, The Whitechapel Gallery, Split Film Festival, Croatia, BFI Southbank, Royal Academy, Tate Britain, and Victoria & Albert Museum. He has also had retrospectives at the ICA, and Dundee Contemporary Arts.
---
Curiously
Walter Ungerer / 00:12:06 / 2016 / United States / European Premiere
There are moments when the normal existence of everyday life, becomes a little bit beyond normal. The veil that hides our true existence from us, seems to become transparent.
Biography/Filmography:
Walter Ungerer is a longtime filmmaker and artist beginning with the underground film scene of NYC in the early 1960s. He began producing his own work in 1963. In 1969 he moved to Vermont, then established Dark Horse Films, a non-profit production company in 1976 in order to produce feature length experimental narrative films. In 2003 he moved to Maine where he continues to make films. With fifty years of filmmaking, video, computer, and media experience; Ungerer's works have been shown at museums, festivals and competitions throughout the world including Berlin Film Festival; Filmmuseum, Amsterdam; MoMA, NY; Tate. Great Britain; and Venice Biennale.
---
Vestal Fire
Alex Ingersoll / 00:08:34 / 2016 / United States / UK Premiere
As carbon simmers, the digital blooms. An expectant mother receives a call after dark that opens up a world of absence.
Biography/Filmography:
Alex Ingersoll is an Assistant Professor of Media Studies at the University of Wisconsin-Stevens Point. Much of his work explores the aesthetic and sonic environments of our social imaginations of space and the tension among neglected and marginalized ideas and machines. Using experimental and animated approaches to the moving image, he is interested in the productive possibilities that come from our experiences and encounters that have undefined edges and features. His work has been featured in venues and festivals including the Milwaukee Underground Film Festival, Currents International New Media Festival, and the Strange Beauty Film Festival in Durham N.C.
---