EXPANDED CINEMA: EXPERIMENTS IN LANGUAGE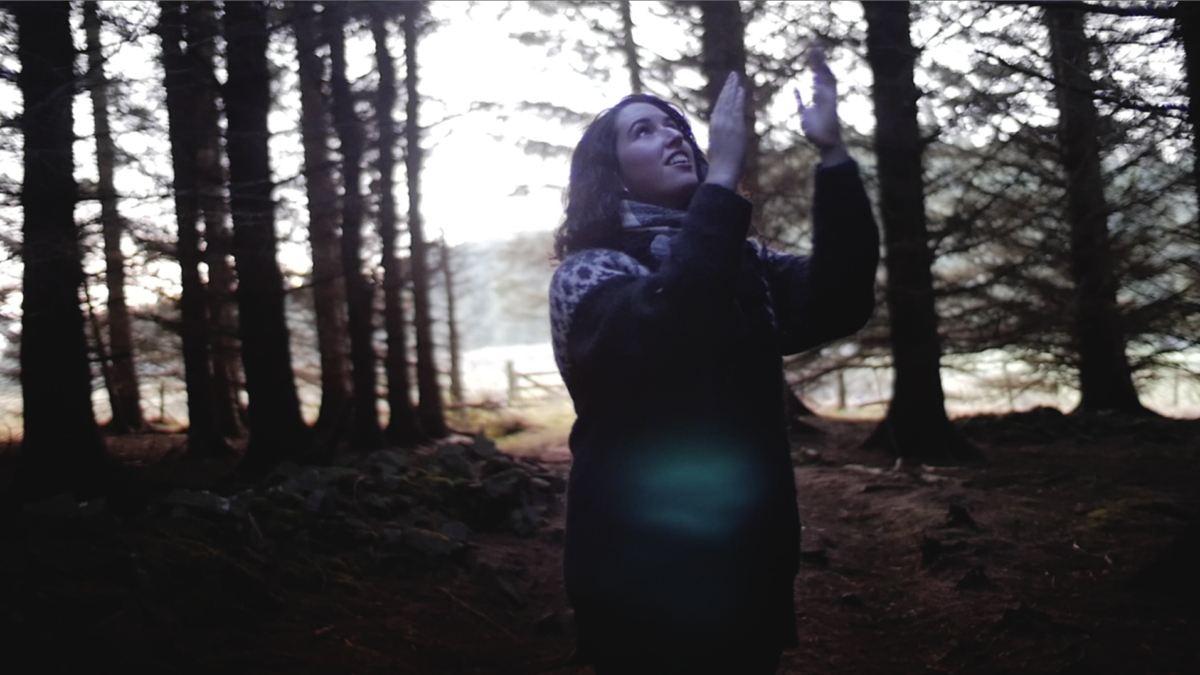 SATURDAY 5 MAY
9:25pm – 10:20pm
Tickets: Free, ticketed event.
AULD BATHS, BATH STREET, HAWICK
An evening exploring our Scottish linguistic heritage through eye-opening fusions of film, music and performance. Incorporating elements of Scots and Gaelic language and culture, these two pieces meld the traditional with a playful, experimental sensibility, finding unexpected new approaches to our national folklore, heritage and song.
Young Night Thought
Kirsty Law / 25m / 2018 / Scotland /
Named after a small Robert Louis Stevenson poem from 'A Child's Garden of Verses', Young Night Thought is a new audiovisual album project. Exploring the 'inner child' concept through a lens of Scots folklore, filmmaker Daniel Warren has worked closely with songmaker Kirsty Law as they have created a short film and album of songs that share a creative dialogue around childhood perception, imagination and play.
…a spellbinding new album. Max Reinhardt BBC Radio 3 Late Junction
Quite something…haunting stuff. Janice Forsyth BBC Radio Scotland
---
Is e Creutairean mi-nàdarrach a th' annainn Uile – We are Creatures
Nicoletta Stephanz & Dorothy Alexander / 25m / 2018 / Scotland / World Premiere
World renowned theremin artist Nicoletta Stephanz will improvise on the supernatural, on the shape-shifting, fear, malevolence and loss inherent in Gaelic song and myth. Performance fuses with moving image realised by Dorothy Alexander to deliver the magic of Is e Creutairean mi-nàdarrach a th' annainn uile – We are Creatures – or literally, supernatural creatures are in us all.
Biography/Filmography
Nicoletta Stephanz creates sensory environments with her voice, electronic and traditional instruments, and through treating found objects, combining sound with aromatherapy, live film, and fengshui. She has performed and recorded with a variety of musicians and artists including Gong, Daevid Allen, Edward Ka-spel/The Legendary Pink Dots, The Damned, Galactic, and members of Acid Mothers Temple.
https://nicolettastephanz.bandcamp.com
Nicoletta-Stephanz at Discogs
Live at the Knitting Factory (with Daevid Allen)
Dorothy Alexanderhas lived and worked all her life in the Scottish Borders. An enthusiastic proponent of found techniques and visual poetry, she has a Ph.D. in Creative Writing from the University of Glasgow. In 2002 she won the Macallan/Scotland on Sunday Short Story Competition. Her debut novel, The Mauricewood Devils, was published by Freight in 2016.
http://www.dorothyalexander.co.uk
---
---