REALITY MAKES YOU SLEEP, DREAMS KEEP YOU AWAKE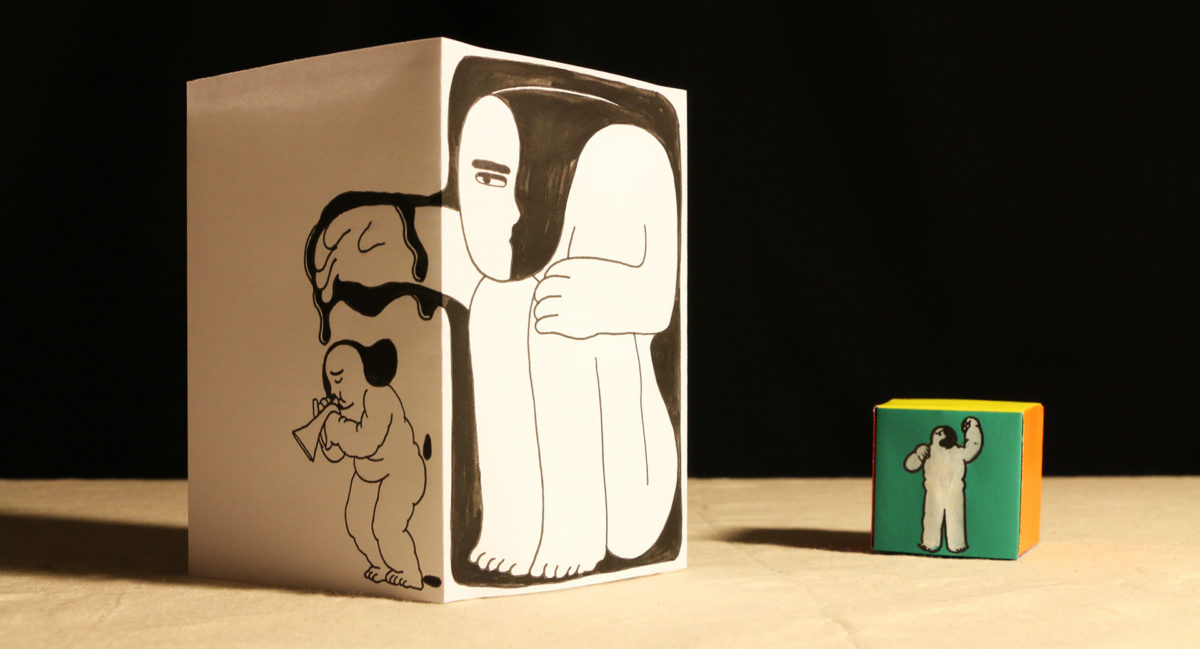 SUNDAY 6 MAY
11:40am – 1:05pm
Tickets: £5
MAIN AUDITORIUM- HEART OF HAWICK
This programme is a mood shifting selection of films connected by themes of environmental destruction, consumerism, hidden identity and perspectives of reality. Featuring a concoction of techniques such as rhythmic uses of audio clips and poetic imagery to bring history to the present and reveal the accumulative effect of obsessive behaviours. These are films that elicit a visual earworm and a sense of hope and ambition for a cultural shift. In the end we are left with the message to tackle problems together.
* Emma Penaz Eisner, Megan McHugh and Ramey Newell will be in attendance for a Q&A.
Curated by Young Alchemy Programmers: Rhian Deakon, Yarrow Frost and Lily McKenzie. They will be present to introduce the screening along with Harriet Warman.
Jellyfish
Megan McHugh / 8m 45s / 2017 / United Kingdom / World Premiere
A short film set at the abandoned lido at Grange-over-Sands, South Cumbria – a relic of British enthusiasm for leisure and exercise in the interwar years. This project is an exploration of the nostalgia attached to architectural spaces; the flexibility of memory; and the role of a cultural unconscious; through the unreliable eyes of a semi-autobiographical narrator. The film overlays an increasingly surreal invented narrative with compiled real and found footage, and attempts to exploit some of the conventions of dramatic cinema.
Biography/Filmography
Megan McHugh is a final year student of Fine Art at the University of Edinburgh.
---
Minerals and Buttercups
Laura Iancu / 13m 55s / 2017 / United States / European Premiere
A film about viewing, vision and preservation made around unceremoniously manipulated diary entries of John Ruskin. Transmission might occur.
Biography/Filmography
Laura Iancu is a visual artist working primarily with virtual reality, non-fiction & experimental video forms and immersive 3D animation, with an expanded practice of installation, photography, and graphic design. She is foremost concerned with the impulses behind the digital conservation of matter (an archival tendency) and the technologies that underwrite aspects of digital translation and mediation.
Artist Statement:
I am a visual artist working primarily in non-fiction, experimental and animation video forms, with an expanded practice of installation, photography, and graphic design. I am foremost concerned with the impulses behind the digital conservation of matter (an archival tendency) and the problem of mediation as highlighted by the conflicted relationships that emerge between subjectivities on different sides of lenses and screens (attunement, voyeurism). I work with clutter, accumulation, reiteration and similar visual techniques derived from a desire to explore and understand to what degree the micromovements of mind can bear representation within the wealth of possibilities activated by freeform editing and hectic digital manipulation. I think of my videos as journals and letters, a form of dialogue with the unknowable future and the fantasy of a past. These are some modes of apprehension that I have identified with and also ways in which I historically tell myself the story of myself and occupy my inescapably known territories.
---
Insecta
Ramey Newell / 4m 52s / 2017 / United States / European Premiere
Archival video and narration, combined with original laboratory photography and intricate sound compositions, examine our collective relationship with the nonhuman world. Implicating histories of both scientism and documentary filmmaking, this short film constructs an increasingly unsettling portrait of human callousness in our compulsive quests for knowledge and control of the "natural" world.
Biography/Filmography
Ramey Newell is an American artist and filmmaker based in Vancouver, Canada. Her artistic practice is situated at the intersections of science, technology, and epistemology. Her films have screened in festivals across the US and internationally. Ramey earned a BFA from New Mexico State University, a graduate certificate in Documentary Media Practices from University of Colorado at Boulder, and she is currently completing an MFA in Visual Art at the University of British Columbia.
---
Catastrophe & Convenience
Tommy Becker / 7m 13s / 2017 / United States / UK Premiere
An out of breath man struggles to complete his weekend to-do list as Black Friday shoppers find themselves trapped in their frenzy. Weapons discharge in the solitude of nature as a boy's daydream becomes an epiphany revealing a catastrophe of convenience.
---
Demo-cracy
Melpomeni Gaganeli / 3m 36s / 2017 / Greece / European Premiere
An attempt to 'map' the global landscape and its effects as a universal structure and as an everyday life under random geographical variety.
A selection, reproduction and combination of real TV, Youtube or journalistic captures, used in a performative way of semiotics, aesthetics and image language. The purpose of the work is to glimpse, to peep into and browse the political, economical crisis and the social content of our contemporary era, highlighting its uncertain state, in a different form of biography / documentary and a narration of actual history.
Biography/Filmography
Dot – Moving image short film, 2016
Tiny World – Experimental short film, 2016
Story of the King and his Curse – Experimental short film, 2017
https://melpomenigaganeli.weebly.com
---
Poetry Of Dreams
Hayk Matevosyan / 2m 22s / 2017 / United States /
A meditative experimental short film visualising nightmares and dreams.
---
Life More Abundant, 98′
Marc Johansen / 4m 43s / 2017 / United Kingdom / World Premiere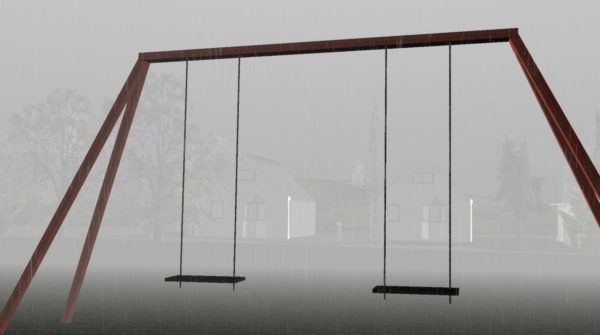 Melancholy meets spectacle in computer generated suburban Scotland. A meditation on an adolescence mediated through the worlds of video games and films where memories of place bleed into the virtual.
Biography/Filmography
Marc Johansen (b. 1991) is an artist and musician based in Scotland. Working primarily with digital animation and sound he creates films that celebrate the potentials of experimental animation as an expressive, personal medium. Previous animation works have screened at venues and film festivals around the world including the Rotterdam International Film Festival, London International Film Festival and the Centre for Contemporary Arts in Glasgow.
---
There's More Than One Way to Skin a Man
Emma Penaz Eisner / 7m 9s / 2017 / United States /
Up is down, and inside turns out: Who are these men that embody and fuel our collective existential upheaval? Are they heroes, anti-heroes, villains? Or something else altogether? This award-winning experimental work, created by intermixing original cinematography and archival film along with contemporary found footage, draws viewers into these questions.
Biography/Filmography
Emma Penaz Eisner is a filmmaker and artist from San Francisco, USA. She has created critically acclaimed short films that have screened worldwide at over 150 international film festivals and earned more than 40 awards. Her work is in stop motion animation, live action combined with animation, and experimental filmmaking.
http://www.theresmorethanonewaytoskinaman.com
---
The Realm of Deepest Knowing
Seung Hee Kim / 3m 30s / 2017 / South Korea /
One digs beneath the surface of the other to reach the deepest place of his heart during struggles. It lightens up the darkness. They fulfill one another within the sense of oneness.
Biography/Filmography
Seunghee Kim is an animation filmmaker and makes music for her films as well. Her debut film, SimGyeong (Mirror in Mind), has been screened at numerous international film festivals including Annecy and Slamdance and won multiple awards. She is currently participating in a feature documentary 'For Vagina's Sake', which will be released in the middle of 2017, as an animation director and developing an animated documentary short.
---
Young Alchemy Programmers are a group of young people from Selkirk and surrounding areas aged between 13 and 19. Meeting weekly with Harriet Warman at Rowlands Dry Bar, Selkirk, they viewed short films from Alchemy Submissions suggested by the Alchemy Programming team and selected a 55 minute short film programme. This is the start of a vibrant group, which Alchemy hope will grow and go on to programme more films in the future. It is a Youthlink Cashback for Creativity funded project. You can read more about the whole project here and you can read more about the process of curating the programme in Yarrow Frost's blog, here.
Harriet Warman is also the curator of HERE I AM.
---