Alchemy Film & Moving Image Festival 2018: Meet the team!
Dr Richard Ashrowan – Creative Director

Richard has been Creative Director at the festival since 2010, and is curator for Scotland + Venice at the Venice Art Biennale 2017. He's also a moving image artist, working with video and 16mm film, creating short single channel films, immersive video installations and live multi-projector performance experiments.
http://www.ashrowan.com

Rachel Pronger – Producer

Before Alchemy, Rachel worked at film festivals including London, Edinburgh and BFI Flare, and completed an MSc in Film Exhibition at the University of Edinburgh. She is currently working with Camilla Baier to develop Invisible Women, an archive screening series focusing on forgotten female filmmakers. Rachel loves films that play with our collective memory and uncover subversive alternative narratives.


Kerry Jones – Print Traffic Coordinator, Youth Projects

Kerry is a multimedia artist, and recently received an MA in Contemporary Art Practice from Edinburgh College of Art. Her recent work comes from an interest in appropriating and deconstructing image, sound and narrative.
She joined the Alchemy team as in intern in 2014.
https://www.kezzajones.co.uk

Marc David Jacobs – Programme Assistant

Marc David is a freelance arts worker with various organisations around Scotland and for the artist Marvin Gaye Chetwynd. He's the festival and programme coordinator at SQIFF.




Michael Pattison – Programme Assistant

Michael is a film critic and PhD candidate in film practice at Newcastle University. A long-time defender of a good old dialogue-free landscape shot, he joined the Alchemy programming team for its 2017 edition.
http://www.idfilm.net

Nazare Soares – Programme Assistant

Nazare graduated from Brighton University with a First class degree in Moving Image Arts in 2014 and was granted a Master's Degree in Fine Art from Norwegian University of Science and Technology in 2017. As part of this course, she spent three months studying at the Academy of Art of Palestine. Currently, she is based in Norway and works between Norway, Spain, and the UK. Her work has been exhibited at numerous art venues and festivals worldwide, including her installation 'Omen' at Alchemy Film Festival in 2017.
http://www.nazaresoares.com

Dorothy Alexander – Programme Assistant

Dorothy's filmmaking owes its existence to the Alchemy Community Filmmaking Initiative. She has volunteered and been a participating filmmaker with the Festival for the last three editions. Her background is in experimental literature where she enjoys exploring found techniques and random processes. Merging experimental poetry and film has become an integral part of what she does.

Walt Holland – Installations Manager

Walt has been with Alchemy for the last 5 years, he likes Bangin' Chunes and 16mm and all analogue stuff. He's never far from a roll of gaffer tape.




James Maybury – Technical Manager

James has been working the "Techy Stuff" at Alchemy for five editions of the festival.





Jessie Growden – Marketing Coordinator, Programme Assistant

Jessie discovered Alchemy through the Community Filmmaking Initiative in 2014, and volunteered for the festival for 3 editions, before joining the team as administrator in 2016, and starting full time for the 2018 festival this February. She likes films with rhythm and a sense of place.
http://jgrowden.wordpress.com


Dawn Berry – Sponsorship and Volunteer Coordinator


Dawn joins the team this year after being part of the professional development programme with Scotland + Venice, she was introduced to Alchemy through the Moving Image Makers Collective, and also works in community engagement and creative projects.
https://www.see-it-productions.com

Donna Rose – Hospitality Assistant

Donna was introduced to Alchemy while working at the Irish Pavillion of the 2018 Venice Bienalle. She recently relocated from her native Ireland to Hawick and was delighted to begin working with the festival as Hospitality Assistant. She also works in digital media and is a filmmaker and activist in reproductive rights. She values films that not only represent, but also challenge.
https://www.instagram.com/donnaroseartist/

James Coutts – PR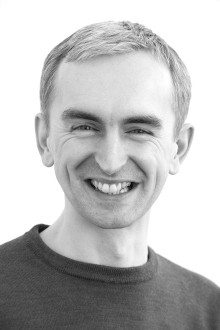 James runs PR agency Opening Lines and managed press for Alchemy in 2017. He loves raising the profile of the arts to help his clients get their 15 minutes of fame. The events he enjoyed from the 2017 selection were Alchemy's tribute to John Berger and Rachel Maclean's It's What's Inside That Counts.
http://www.openinglinesmarketing.com/