SATURDAY 5 MAY
2:00pm – 3:35pm
Tickets: £5
MAIN AUDITORIUM – HEART OF HAWICK
An introduction and special tribute to the short films of the celebrated Czech surrealist filmmaker Jan Švankmajer, whose career spans from 1964 to the present day. He has made over 30 films, including the influential feature films Alice (1987) and Faust (1994). Eschewing the limits of conventional filmmaking processes, Švankmajer practices a form of autonomous visual expression, drawing on his own theoretical research into tactile phenomena and the workings of the imagination. His films are characterised by playfulness, dark and alchemical, with an often blasphemous black humour running throughout. A key member of the Czechoslovak Surrealist group, his impact and influence as a filmmaker, thinker, poet and writer is far reaching and profound. The focus of this programme is his short film work, made between 1971 and 1983.
* The programme will be followed by a panel discussion with Michael Richardson, Peter Hames and Louise S. Milne. See below for speaker biographies.
And don't miss the Scottish Premiere of Jan Švankmajer's Insect on Saturday evening!
Dimensions of Dialogue
Jan Švankmajer / 14m / 1983 / Czech Republic /
---
Jabberwocky
Jan Švankmajer / 14m / 1971 / Czech Republic /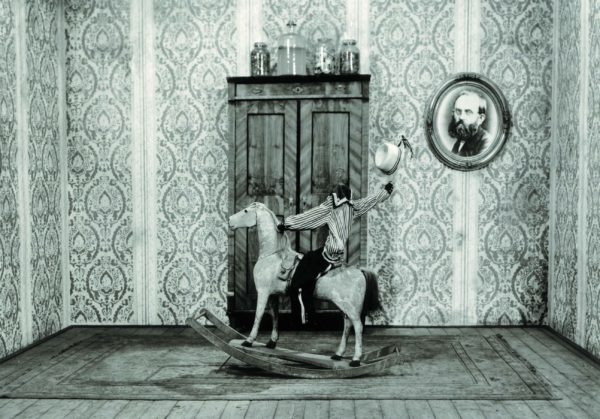 ---
Down to the Cellar
Jan Švankmajer / 15m / 1983 / Czech Republic /
---
Pendulum, The Pit and Hope
Jan Švankmajer / 15m / 1983 / Czech Republic /
---
Panel Speakers:
Michael Richardson
Michael Richardson is currently Visiting Fellow at Goldsmiths University of London. He has written extensively on surrealism and is the author of Surrealism and Cinema (Berg, 2006) and Otherness and Hollywood Cinema (Continuum, 2010).



Peter Hames
Peter Hames is visiting professor in Film Studies at Staffordshire University. His books include The Cinema of Jan Švankmajer, Czech and Slovak Cinema: Theme and Tradition (Edinburgh), The Czechoslovak New Wave, and The Cinema of Central Europe.




Louise S. Milne
Louise S. Milne teaches at Edinburgh Napier University and Edinburgh College of Art. In her films and publications she explores the history of dreams and nightmares. She is currently working on a film about Andrei Tarkovsky and dreams.





http://www.athanor.cz



---