THURSDAY 3 MAY – SUNDAY 6 MAY
11:00am – 6:00pm
Free entry, unticketed
VARIOUS LOCATIONS
See the listings below and the map at the bottom of the page for details.
This year we are hosting twelve moving image installations around the town, in several disused spaces and empty buildings. Entry is free to all the installations.
Please join us for our INSTALLATIONS OPENING and guided tour.
THURSDAY 3 MAY: 7.00pm – 8.30pm, with artists present. (Excluding Ley Lines – see separate opening times below)
---
MOVING IMAGE INSTALLATIONS – FULL LISTING:
A Contemplation on Longing
Narda Azaria Dalgleish / 45m, looping / 2017 / Morocco, Scotland / World Premiere
YEOMANS, 53 HIGH STREET, HAWICK, TD9 8BP

What might a right-hemisphere worldview reveal? Longing is a layered ontological dialogue, weaving interview with intimate converse amid the sensual Saharan dunes, while contemplating the paradoxical nature of context.
"This film is certainly a real breakthrough in your work. The sound design is also very accomplished. Overall, I found it truly captivating, beautifully studied, and powerful"
"This latest film conveys so much of your spirit while connecting to truly universal themes. I love how your voice in the film is very conversational and natural and how selective you've been with the on-screen text, there's some really insightful phrases there. I also think you've done really well to keep this sense of actually being in the space you're shooting, and to be reflexive in the space. It feels like a film that's actually doing philosophy, not just being about philosophy"
Biography/Filmography
Narda Azaria Dalgleish is a British poet, moving image and installation artist based in the Scottish Borders. In her work, she passionately explores the bridge between the visible, physical world as metaphor for the invisible, metaphysical realm of ideas and meanings. As a former singer in the Israeli National Choir, "Rinat", Narda increasingly experiments with voice recordings; layering together narrations, vocal sounds and found sound compositions.
Narda is an active member of the Moving Image Makers Collective [MIMC] based in the Scottish Borders. She is also a member of the Edinburgh Artists' Moving Image Critical Network.
https://www.nardadalgleish.com/
---
Firestack
Julie Brook / 30m 14s / 2017 / Scotland / World Premiere
PETER SCOTT, HOWEGATE, TD9 0HJ / NO DISABLED ACCESS

The Firestacks are a visual catalyst for making manifest the rhythms of the sea swell. Bringing all four elements together there is a tension between them, a dance of greater or lesser dominance that enables us to engage in the greater force of the incoming tide. Light draws and rocks across the seawater fragmenting with the wind gusts and breaking water. In Winter the storm surges make the tides unpredictable where the mass of the water is felt in one great rush of a wave. In Summer we become more aware of the quiet undulations of the sea swell and the incremental rise of the water. At night and underwater the spatial relationships shift again, our disorientation enabling a more visceral response. Building between tides, the physical work demands a commitment and connection with these fundamental rhythms.
Biography/Filmography
2017 Firestack HD 30.14 mins
2015 Light Lines HD 15mins Daiwa Foundation; Alchemy Film Festival; York Film Festival
2013 Intercepting Light HD 48mins
Drawing a Line HD 12.26mins; Sand Drawings, Water Drawings HD 1.43mins; Rising Light HD 1.43mins; Passeggiata HD 3.20mins; Sea Drawings Super 8
2010 Air Iomlaid (on exchange) – 40min film for exhibition, Fruitmarket Gallery, Edinburgh
1999 the land's edge also – super 8, 30 mins film, Mingulay ; publication
1997 that untravell'd world – super 8, 40 mins work on Isle of Jura, West coast
---
Fr@gile
Young Alchemy Moving Image Makers / looping / 2018 / Scotland / World Premiere
ALCHEMY SPACE, 39-41A HIGH ST, HAWICK, TD9 9BU

Fr@gile explores communication throughout the analogue and digital ages – the barriers we face expressing ourselves in everyday life and how we perceive and translate words and actions into our own understanding.
You can read more about the project and other Youth workshops Alchemy run here.
The Young Alchemy Moving Image Makers are: Lukca Best, Esme Biggar, Amelie Berry, Sophie Berry, Yasmin Watson, Skye Sommerville, Gavin Black, and Pippa Cuthbert.
http://alchemyfilmfestival.org.uk/2017/cut-paste-play/
---
Public Water
Steven Ball / 56m 49s / 2016 / United Kingdom / World Premiere
PETER SCOTT, HOWEGATE, TD9 0HJ / NO DISABLED ACCESS

Public Water is concerned with exploring the nature and status of water as urban public space in London, UK, and Melbourne, Australia, with a brief stop in Istanbul. To qualify, 'public space' is defined broadly as space to which the public is freely admitted and while 'urban public space' is usually considered in social, physical and architectural terms, most large cities also contain large bodies of water such as bays, rivers, canals, and so on. The idea of these as public space, is much more ambiguous.
In recent years, with the escalation in official concern about the threat of terrorist attack, there is perceived to have been an increase in the enforcement of restrictions on the rights of the individual and their activities in public space. However what is assumed to be public space is often privately owned with its own independent rules above and beyond those in common law governing its use. Typically such places are also policed by security agents engaged by or on behalf of the owners.
Among the activities under scrutiny has been the capture of still and moving images. While there is no legally enforceable restriction on photography in most genuinely public spaces in the UK outside of the provisions of the Counter-Terrorism Act 2008, in private places to which the public has access, such activities can be, and often are forbidden. One place where this is the case is the Canary Wharf estate in London's former Docklands, where I was on one occasion requested to refrain from shooting video.
London's Docklands have been a model for global urban development and Melbourne in Australia has followed suit, regenerating and repurposing its own Docklands as spaces of business, retail and leisure, using local government, planning and corporate agendas in ways that parallel and echo those of London.
The conceptual and aesthetic strategic conceit that I have arrived at for this project as a result of these and other observations, has been to capture moving images of place reflected in water. The simple speculative formulation is that if there are restrictions in capturing the image of the place, what is the status of the image of that place as reflected in water?
Water as public space, water as medium: when reflections on water are photographed what and where is the image? Water becomes a medium reflecting and reproducing (albeit distorting) an image. By then rotating this image through 180°, I am attempting an optical illusion that further problematises the image as an image 'of' something in perhaps a gently subversive way. Most of this activity has been located broadly in urban and suburban landscapes, increasingly concentrated in and around the private/public space of the Docklands in both cities.
Biography/Filmography
Steven Ball has worked in film, video, sound, performance, and installation since the 1980s. He writes about moving image art practice, curates screenings and exhibitions, and is a Research Fellow at University of the Arts London. Recent projects include subsongs (2017, audio CD, Linear Obsessional Recordings), Deep Water Web with John Conomos (2016, installation, Furtherfield Gallery, London, and online), Concrete Heart Land with Rastko Novaković (video, 2014), Expanded Cinema: Art Performance Film, Tate Publishing, UK (2011), Figuring Landscapes, Australian and UK artists' landscape moving image (co-curator with Catherine Elwes) Tate Modern, UK and Australia venues 2009 – 2010.
---
Relics of Lumen
Izabella Pruska-Oldenhof / 13m 13s / 2016 / Canada / European Premiere
ROOM 111, CROWN BUILDINGS, 20-22 HIGH ST, HAWICK, TD9 9EH

The universe is an archive of light. As light travels through space over time, its voyage leaves its traces either as starlight we can see in the night sky or as photographic inscriptions (on paper, acetate, or CCD) in our family albums and home movies. Therefore, photographic archive is essentially an archive of light, of timeless moments drawn in light. Relics of Lumen draws on the Black Star photography collection, housed at Ryerson University's Image Centre archive in Toronto (Canada), and on astrophotography and moving images obtained from NASA's digital archives.
The 20th century traveler/the displaced person is at the heart of Black Star photo agency, its founding, its many photographers, and its subject matter. The Black Star collection contains light relics of journeys around the globe—of immigrants, of refugees, of migrant workers, etc.—and captures both the wanderings and wonders of human beings. The themes of voyage, discovery, and illumination/light are equally echoed in the still and moving images from NASA and its Hubble Space Telescope archives, as well as of NASA's Apollo 11 mission. Images and film footage of this mission, which placed human beings on lunar landscape for the first time, remind us of the persistent human desire towards discovery, adventure, travel, and conquest.
Relics of Lumen combines various still and moving images captured over the last century of people in travel (tourists, explorers, immigrants, refugees, and migrant workers), and technologies of transport and communication. It deploys the technique of mosaic (photo mosaic software) in its visual composition not only to echo its prevalent use in astrophotography but also the past role of mosaics as conveyors of (oral) histories. The sound composition is generative and its collage structure complements the visual composition, while simultaneously acting as a counterpoint to the images. The collection of sounds used by the generative software (created by Colin Clark, composer and software developer) consists of sounds obtained from the Internet that cover the span of the last century (music; notable speeches of politicians, artist and thinkers; sounds of communication and transportation technologies; and from outer space, including radio emissions and solar flares, etc.).
Biography/Filmography
Izabella Pruska-Oldenhof is a Toronto-based experimental filmmaker, scholar and Associate Professor at the School of Image Arts, Ryerson University. She is the co-founder and an active member of the Toronto-based experimental film collective, the Loop Collective (www.loopcollective.com). Her work as an artist and scholar is interdisciplinary and often explores connections between art, bodies, and technology.
---
Remembering & Play-back
Era Vati / 3m 36s / 3m 4s / 2016 / 2017 / Netherlands / UK Premiere
UNIT 4, TOWERDYKESIDE, HAWICK TD9 9EA

The theme of Remembering is inspired by the phenomenon of destruction of old statues, paintings and buildings that we can see all over Rome. Ruins are not new to Rome. It has been destroyed by fire many times. Also, many of its famous buildings' stones were stripped off and reused elsewhere. The spectacle of destructed sculptures and buildings is like fading memories to me. New and old reside in the same place. Imagination and memories, forgetting and remembering, connect in Rome in a remarkable way. What happens when we see ruins? How we feel, what we think and how memories and imagination interfere with each other in the process. Can we create a story that has never happened in order to fill the place of a missing memory? Why do something missing fascinate us? Why do ruins fascinate us? I like to think ruins are absent presence. They are representing our fascination with a non-presence.
Play-back is about fading memories and self-image and how these two relate to each other on a personal and social level. The video explores the idea that the relationship to people around us is an essential part of our self-image, our self-identity.
Biography/Filmography
Era Vati works across disciplines including video, mixed media installation and drawing. Her works focus on the relationship between memory and imagination. Era completed her MA in Art and Media Practice at the University of Westminster in London and MA in Painting at the University of Arts in Budapest. She has exhibited at several places across Europe, Asia and South America such as MACRO Testaccio-La Pelanda Rome, the 5th Moscow Biennale of Contemporary Art, File Festival in Centro Cultural, Sao Paolo Brazil, and Dr Johnson's House Museum London.
---
The Signal & Lost Gardens
Toby Tatum / 11m 43s / 10m 13s / 2017 / United Kingdom / Scottish Premiere / UK Premiere
YEOMANS BACK SHOP, 53 HIGH STREET, HAWICK, TD9 8BP / NO DISABLED ACCESS

The Signal meditates on the hallucinatory potential abiding in nature and invites us to consider our receptivity to extreme natural phenomena. The Signal has a cumulative transformative power and aims to generate a subtly altered state of mind in the viewer.
Lost Gardens offers glimpses of phantasmagoric gardens: warped, improbable and fantastic. An abandoned Eden grown strange.
The videos feature original soundtracks by British Sea Power's Abi Fry.
Biography/Filmography
Toby Tatum was Born 1974 in Reading, UK. He studied Fine Art at the University of Brighton and Chelsea College of Art. His films have been exhibited at numerous film festivals and arts events worldwide, including Rotterdam International Film Festival, Berwick Upon Tweed Film & Media Arts Festival, Stuttgarter Filmwinter, Chicago Underground Film Festival and the BFI London Film Festival. He is a two-time recipient of the Swedenborg Film Festival Best Film award. He lives in Hastings, UK.
---
Tablemouth
Katharine Fry / 21m 48s looping / 2016 / United Kingdom /
BASEMENT, A7 ART SPACE, 5 BUCCLEUCH ROAD, HAWICK TD9 0HL / NO DISABLED ACCESS

A woman crouches and lies in an attic. She bites a table. She swallows its leg. She pulses a fan, beats her hands and bares her teeth. Bare life.
Biography/Filmography
Katharine Fry's videos starts with a site responsive performance gesture by a woman, contained first by her interior then by the screen frame. The violence of the cut adds another physical imperative to the contained body. Fry then stages her videos as encounters with bodies. Each work plays out as an intimate confrontation with the viewer invited to perform a particular physical proximity.
Fry's work is permeated with ambivalence. Her character appears physically caught between enclosure and protection and psychically lingers between inertia and withdrawal. Through a feminist process, Fry turns her interest to enmeshment, individuation, and pathologies of development.
---
Twenty Nine Minutes at Sea
Jacques Perconte / 29m / 2016 / France / UK Premiere
BALLROOM, CROWN BUILDINGS, 20-22 HIGH ST, HAWICK, TD9 9EH

Because of this violence, the image bleeds. But the red does not remain on the surface of the water.
Biography/Filmography
Jacques Perconte (1974) is a leading figure on the French avant-garde film scene. He experiments with digital images, codecs, and compression algorithms. Thematically he focuses primarily on the relationships of contemporary culture and technologically advanced civilizations with nature.
http://www.jacquesperconte.com/oe?214
---
We sewed them into the hems of our skirts and walked through the town to the sea where we threw them into the oncoming tide
Dorothy Alexander / 6m 33s / 2017 / Scotland / World Premiere
ROOM 110, CROWN BUILDINGS, 20-22 HIGH STREET, HAWICK TD9 9EH

An installation in which issues around female self-esteem, lack of opportunity, denial of sexual fulfillment and desire emerge in combination with an indeterminate poetic narration.
White paper sculptures that might imply religiosity, that could be human or alien, that could be clitoral complement the moving images.
Biography/Filmography
Dorothy Alexanderhas lived and worked all her life in the Scottish Borders. An enthusiastic proponent of found techniques and visual poetry, she has a Ph.D. in Creative Writing from the University of Glasgow. In 2002 she won the Macallan/Scotland on Sunday Short Story Competition. Her debut novel, The Mauricewood Devils, was published by Freight in 2016.
http://www.dorothyalexander.co.uk
---
Ley Lines
Kate Scardifield / looping / 2017 / Australia /
SCOTT GALLERY, HAWICK MUSEUM, WILTON LODGE PARK, HAWICK, TD9 7JL

OPENING HOURS DURING THE FESTIVAL:
THURSDAY & FRIDAY 10:00am – 12:00pm & 1:00pm – 5:00pm
SATURDAY & SUNDAY 2:00pm – 5:00pm
MONDAY 10:00am – 12:00pm & 1:00pm – 5:00pm
Unearthing social and historical gems from six local museum collections and archives across Scotland, Sydney based artist Kate Scardifield explores and reframes Scottish and Australian connections in a new exhibition at the Scott Gallery, Hawick Museum from 23 March to 18 May 2018. Presenting and creating art in a new context, Ley Lines takes the work of Scottish Astronomer and Governor of New South Wales Thomas Brisbane as a starting point. Brisbane was one of the first to map the constellations of the southern hemisphere and in Ley Lines Kate Scardifield creates and connects new constellations. These new works include textiles, sculpture and video, made in response to Brisbane's collected astronomical equipment and selected objects and fragments held within local collections in the Scottish Borders. Exploring their parallel histories, Ley Lines links aspects of Scotland's unique heritage, across regional locations, connected to such colonial mapping and territory marking. For each touring location, historic material is exchanged and arranged as new and distinct local constellations around Scardifield's commissioned works.
The exhibition includes a moving image work, High Noon which reimagines what remains of the Troughton mural circle brought to Australia by Thomas Brisbane (1773-1860) from his observatory in Largs, Scotland. The work, filmed in portrait, re-imagines this object through a gesture of motion and oscillating movement.
Biography/Filmography
Kate Scardifield is an interdisciplinary artist living and working in Sydney. Her practice can be likened to a process of anatomical enquiry; mining history for intersecting systems and patterns that culminate in re-imaginings of the body, site and space. Scardifield's works traverse sculpture, installation, textiles, video and painting, often incorporating repetitious iconography and labour intensive techniques. Relationships between the spectacle, the macabre and the divine, in their broadest form, operate as cornerstones in her practice. These ideas have lead her to negotiate ways in which the art object can exist as an alternate sacred relic or a potential surrogate effigy. Across all her works an innate connection to materiality is evident and the diverse forms that eventuate embody process driven investigations.
http://www.cabn.info/2018/03/ley-lines-an-exhibition-by-australian-artist-kate-scardifield/
---
---
SCOTLAND + VENICE
HAWICK LIBRARY, NORTH BRIDGE STREET, HAWICK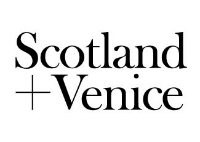 In 2017, Alchemy curated Scotland's exhibition at the 57th Venice Biennale (May – November 2017), presenting Spite Your Face, a solo show by Rachel Maclean. Fourteen art students from six Scottish art colleges were selected for the Professional Development Programme, giving each of them a unique opportunity to live and work in Venice alongside like-minded artists, experiencing the distinctive setting of Venice and expanding their own practice.
We are delighted to be hosting the work of three of our students, from Edinburgh College of Art, Glasgow School of Art, and the Scottish Borders, who have come together to exhibit their moving image work at Alchemy.
Connect
Dawn Berry / looping / 2018 / Scotland / World Premiere
HAWICK LIBRARY, NORTH BRIDGE STREET, HAWICK

We are living in a time of disconnection, despite the advances in technology that claim to connect us to each other. This work is an insight into a journey of discovery that helped the Artist realise the importance of ritual and symbolism in maintaining deep and meaningful connections to life. It considers the ways in which we can work to maintain a spiritual and emotional connection to our experiences and those with whom we share them.
---
how do I tell what you told me
Fenella Gabrysch / looping / 2018 / United Kingdom / World Premiere
HAWICK LIBRARY, NORTH BRIDGE STREET, HAWICK

How do I tell what you told me
how do I hold your story in my hands
knowing that your hands made my home
in a land you were told was not your own
As we fall in time with the rhythm of the tides,
rotating within the cycles of ecological imbalance
who will feed, dip, nourish and disrupt,
this collective pool of future thought.
Who will narrate the stories unspoken.
Hands passing stories of hands past.
Biography/Filmography
Fenella Gabrysch is a Glasgow based multi-disciplinary artist, working through the mediums of performance, film, sound and text. Focusing on the connections within, rather than limited discourse of separations between, Gabrysch focuses on reviewing and challenging the dominant discourse that creates borders between all bodies of human and non-human forms.
---
Resurrection: The Irish Elk
Florence Richardson / 10m 8s / 2018 / United Kingdom / World Premiere
HAWICK LIBRARY, NORTH BRIDGE STREET, HAWICK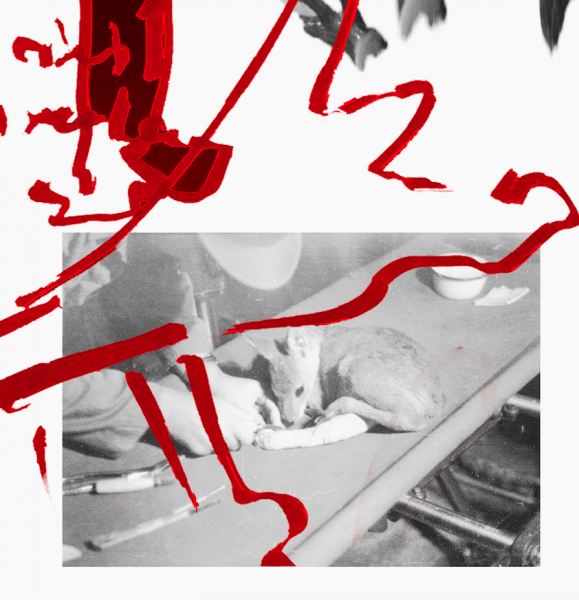 Resurrection: The Irish Elk combines animation, soundscape, found footage and documentary narration to present a dreamlike, ethereal realm of mysticism surrounding a now extinct species of giant deer once native to Scotland. The work aims to blur boundaries between science and cultural mythology, pixels and specters, appropriating software tools usually used to create sleek, highly finished commercial material to make something distorted and expressionistic. Merging animated drawings, found footage of science experiments and gothic fantasy video games, themes of environmental mysticism against the terror of contemporary science are explored through an aesthetic of darkness and unease.
Biography/Filmography
Florence Richardson is an MA Fine Art student at the University of Edinburgh. Working in digital film, illustration, textiles and music, Florence's current interdisciplinary artistic practice explores the cultural, sociological and environmental implications of rapidly accelerating technological infrastructures. Her previous work includes Ritual Hymns, a collaborative film installation and live performance exploring the dualities of pagan rituals and post-internet communication, which was accompanied by hymns co-written and performed by Voces Inauditae choir, and Gaming Fuel – an interactive film installation pairing prevalence of misogyny video game culture with historical portrayals of women in fiction.
---
INSTALLATIONS LOCATION MAP
---
You can also see a pdf of the map
here
.