THURSDAY 2 MARCH: 3.45pm – 4.40pm
FRIDAY 3 MARCH: 12.15pm – 1.10pm
SATURDAY 4 MARCH: 10.00pm – 10.55am
SUNDAY 5 MARCH: 11.15am – 12.10pm
Tickets: £5 or free if you can present a ticket for another screening on the day, or a festival pass.
SCREENING ROOM, HEART OF HAWICK – TOWER MILL
upCycles
Ariana Gerstein / 00:07:00 / 2016 / United States / European Premiere
This film was constructed through a long process involving revision and reorganization across multiple cinematic media.
It began with super 8 film shot at the Museum of Science and Industry in Chicago and 16mm shot from the El train and along lake Michigan. Images were thought through as they were re-worked by optical printing (a process of re-shooting film back onto film one frame at a time) and hand chemical processing. Film cut every frame or two (would never run through a projector) were stepped up and down along the way (super 8 onto 16mm onto 35mm and back down to 16mm). The film remained as film for years. Recently it was taken to a new level by optical printing with a digital camera on a JK printer, also one frame at a time. It was rethought, retimed with a different screen ratio and sound. I would like to think the film has finally completed it's journey- but we'll see.
Biography/Filmography:
Ariana Gerstein works in experimental and experimental documentary forms both on her own and in collaboration with others. Feature documentaries include collaboration with husband Monteith McCollum "Hybrid" and "Milk in the Land". Her short experimental documentary "Alice Sees the Light" showed on the PBS series P.O.V. Ariana's independent films have been screened and awarded prizes at festivals internationally. She received her MFA from the School of the Art Institute of Chicago. She is currently an Associate Professor in the Cinema Department at teaches at the State University of New York at Binghamton.
---
The Landing
Katya Yakubov / 00:04:28 / 2016 / United States / European Premiere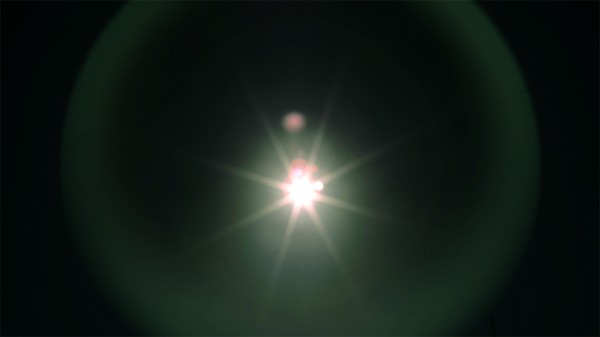 A cannon ball's messy trajectory from sky to earth, collapsing its subjects into a fortuitous whole, while holding each blinking frame as separate.
Biography/Filmography:
Katya Yakubov is a Uzbekistan-born filmmaker living in Richmond, VA. She graduated from NYU's Tisch School of the Arts and served as assistant curator at VAEFF (2013). Her short films have screened at Alchemy Film Festival, Milwaukee Underground, EFFPortland and various other festivals. From 2014-2015 she and partner Daniel Hess opened a microcinema in Brooklyn called The Picture Show. Her own work explores how a stable view of time and fixed notions of identity can be undermined by photographic, abstract storytelling.
---
Crossing
Richard Tuohy / 00:10:41 / 2016 / Australia / UK Premiere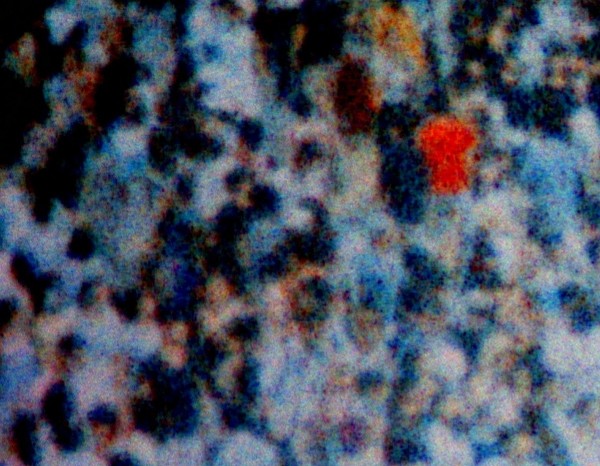 Across the sea. Across the street. Cross processed and grain enlarged images of fraught neighbours Korea and Japan who have trouble making each other out.
Biography/Filmography:
Richard Tuohy began making works on super 8 in the late 80's. After a brief hiatus from cinema (including formal study of philosophy for 7 years) he returned to filmmaking in 2004. Since then he has created almost 40 films. An advocate for the possibilities of hand made cinema, Tuohy has devoted much time and effort to sharing his knowledge through workshops and classes both in his native Australia (notably through the Artist Film Workshop in Melbourne of which he is the founder and convener) and internationally.
---
Non-Places: Beyond the Infinite
Péter Lichter / 00:06:00 / 2016 / Hungary / Scottish Premiere
Marc Augé's essay Non-Places: Introduction to an Anthropology of Supermodernity meets with Stanley Kubrick's 2001: A Space Odyssey in some Hungarian highway rest areas.
Biography/Filmography:
Péter Lichter is a hungarian experimental filmmaker. He studied film history and film theory at the ELTE University, Budapest. Peter makes found footage, abstract films and lyrical documentaries since 2002. His films were screened at festivals and venues like Tribeca Film Festival, Rotterdam IFF, Jihlava IDFF, goEast, Cinema 16, EXiS, CROSSROADS, VideoEX, Festival of (In)appropriation etc. He is also one of the editors of the Prizma film-periodical, his first book on experimental cinema, A láthatatlan birodalom / The Invisible Empire, was published in 2016. Peter frequently collaborates with composer Ádám Márton Horváth, sound designer Péter Benjámin Lukács and artists, like Loránd Szécsény-Nagy and Bori Máté. His first feature length horror film Frozen May will be released in 2017.
---
Re-mesmerizing from ormstown to parc lafontaine
Allan Brown / 00:05:02 / 2016 / Canada / World Premiere
From single frame shooting to a county fair through progressive loops, a petting zoo and an alpaca farm, a micro-travelogue from the Ormstown Expo to Montreal's parc Lafontaine with sounds of distant field recordings and binaural tones.
Biography/Filmography:
Allan was born in Shawinigan, Canada. His films have won awards in such festivals as the Semana de cine experimental de Madrid, Fesancor Santiago, Chile, Stuttgart Filmwinter, Alternative Film Video Festival Belgrade, Bearded Child Film Festival, and flEXiff Sydney, Australia as well as screening in dozens of festivals worldwide including IFF Rotterdam, VideoEx, Kurzfilm Hamburg and Alchemy FMIF 2016. Silver (2016), Mist (2015), Seventh Submarine (2014), The Smell of Oil and Cheap Perfume (2013), Square Dance Hypnotist (2011), Kinetosis (2011), The Ephemeral Village (2011), The Jacuzzi Incident (2010), Breakfast in Leningrad (2009), Filth, ou comment j'ai vu le jour (2008, 9 min, found footage, collective project), The Millard Symphony (2007), Uncle Cluck (2007), Kuleshov's Paradox (2006), Donkey Harvest (2005), Kuleshov's Cabinet (2005), Volatile Works Does Coney Island (2005, collective project), House (2004), Pig Runner (2004), The Invisible Voice of IMU (2004), Searching for Saddam (2004), Critical Mass (1993), Painting (co-directed) (1992, 16min, 16mm), La gib'lotte (1990, 30min, 16mm)
---
In the Effigy of the Moocow
Louis Joe Sainsbury / 00:18:34 / 2016 / United Kingdom / Scottish Premiere
The film weaves an ethically critical narrative; deconstructing themes of human and non­ human domestication, the image, agency, gender and radicalising symbols of European heritage.
Biography/Filmography:
Louis Joe Sainsbury is an artist filmmaker, writer and activist based in London and Brighton, UK. Louis' work so far is a collection of experimental film, 3D installation, sound and performance, in discussion with post-human philosophy, existentialism and temporality.
Screenings and exhibitions include the Digital Artist Residency (2016), Cinecity: Moving Image, Emporium, Brighton (2015), Towner Gallery, Eastbourne (2015) and Transmute, Phoenix Gallery, Brighton (2014).
http://louisjoesainsbury.co.uk
---