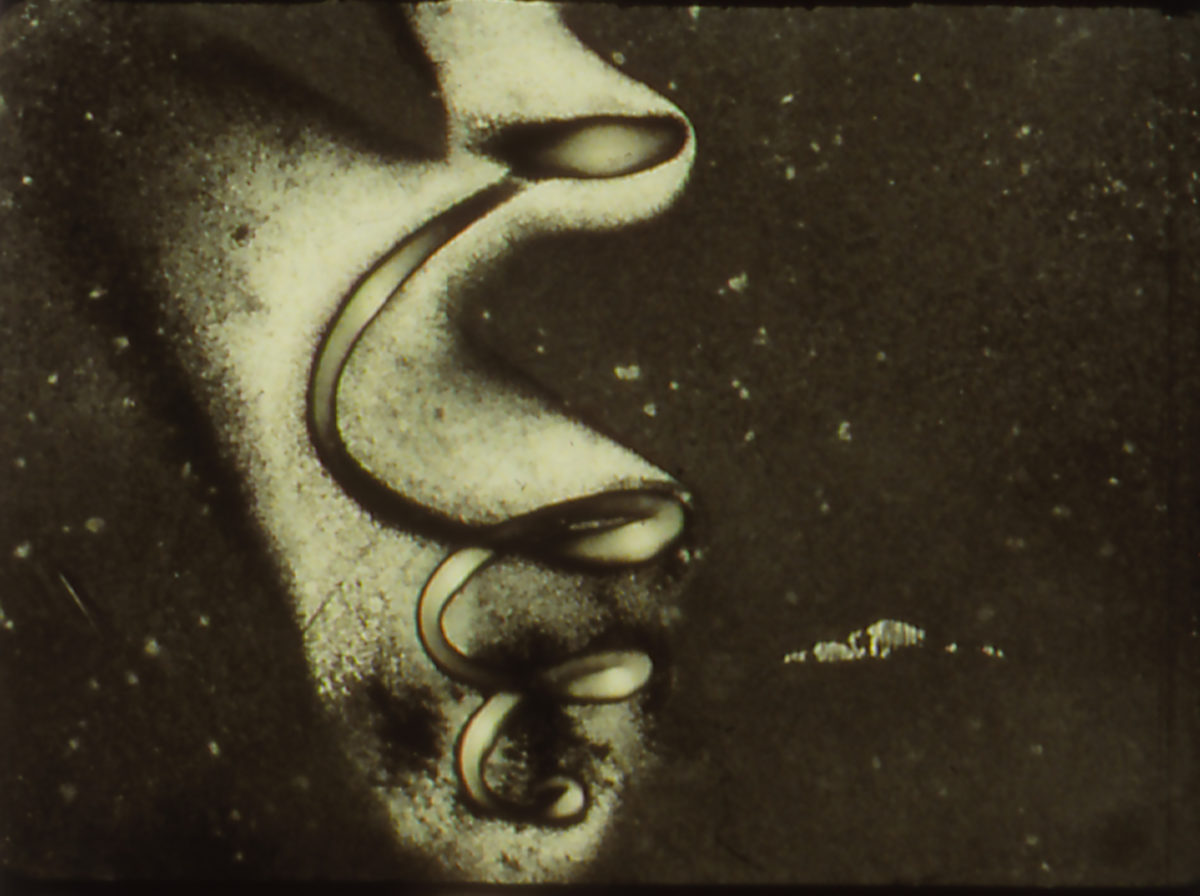 SUNDAY 5 MARCH
4.00pm – 5.25pm
Tickets: £5
MAIN AUDITORIUM, HEART OF HAWICK – TOWER MILL
Fluid Dynamics is a visceral exploration of camera framing and the dynamics of movement between filmmaker and his subject. In Interlude, a study in light leads us toward a redemption through nature, while the ritual travelogue of Grabados del Ojo Nocturno draws on film-processing to evoke an otherworldy dislocation of place. A Priest from a Different Land uses poetry and an enduring, singular image to meditate on a state of being. In Spazio-Tempo: Prelude digital impressionism disrupts the continuities of time in a mountain landscape, while Red Lights and a Solstice Moon pulls us into a hypnotic signal encoded by light and number. Fluidity returns in Prima Materia, the luminous spiral at the heart of the alchemist's dream. Performance takes us into a moment of pure and final spectatorship.
Fluid Dynamics
Robert Todd / 00:14:50 / 2016 / United States / World Premiere
A study in the tensions between fluidity and control.
Biography/Filmography:
A lyrical filmmaker as well as a sound and visual artist, Robert Todd continually produces short works that resist categorization. His visually stunning body of work, which comes from a deeply personal place, takes a variety of poetic approaches to looking at the personal, political, and social ways in which we choose to live.
His films have been exhibited internationally at a wide variety of venues and festivals. He teaches film production at Emerson College.
---
Interlude (Anagram, Partial)
Patrick Rafferty / 00:03:33 / 2016 / United Kingdom / World Premiere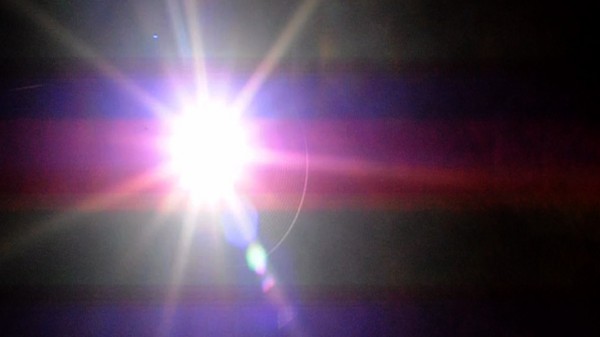 This film is musing on the redemptive qualities of light. For a time, I felt anxiety around opening doors (Entamaphobia)and would always be late as a result. Some things never change… The film is no doubt influenced by Mr Benn (the childrens animation from the early 1970s), something I watched repeatedly as a child.
Biography/Filmography:
A photographer, born in Glasgow, living just outside Hawick. Volunteer with Alchemy since 2014. Started making film after taking part in the Alchemy filmmaking course. Joined Moving Image Makers Collective, and have been an active member since the collective formed. I am hugely inspired by the group, and looking to spend more time making film. 30 years of still images, I feel the time to concentrate on moving image is approaching. I hope to start working with old and new technology, exploring, while using a more defined approach.
---
Grabados del Ojo Nocturno
Jean-Jacques Martinod / 00:06:40 / 2016 / Ecuador / European Premiere
A collage of collected imagery turned ritual travelogue: from the Sahara to the oceans of South America, passing through an old ancestors abode.
Jean-Jacques Martinod will be present for a Q&A
Biography/Filmography:
Jean-Jacques Martinod is an artist and filmmaker currently based in Guayaquil, Ecuador. His films have screened in festivals, museums, and other venues around the world, including FIDMarseille and The Museum of the Moving Image.
Filmography:
– Beast (2013)
– Rota (2014)
– Ozoners (2015)
---
A Priest from a Different Land
Seán Martin / 00:10:03 / 2016 / Scotland / World Premiere
Why does the priest come? To baptize? Or to bury? The film uses a text by Robert Walser to meditate on perception, endurance, and being in the world.
Seán Martin will be present for a Q&A
Biography/Filmography:
Seán Martin is a filmmaker and writer based in Edinburgh.
---
Spazio-Tempo: Prelude
Roberto D'Alessandro / 00:05:15 / 2016 / Italy / UK Premiere
A mountain landscape dances under the effects of fluctuations of information in time. The discrete nature of the recording system dialectically interacts with the apparent continuity of reality, revealing a landscape which tends towards abstraction.
Roberto D'Alessandro will be present for a Q&A
Biography/Filmography:
Born and raised in Sicily (Italy), after his studies on art and graphic design, Roberto D'Alessandro continued his pathway between France, where he currently lives, and England, where he achieved a master degree on experimental film and started his artistic investigation on landscape and digital video's specificity.
He alternates plastic experimentation with narrative filmmaking. His work has been screened in art shows in Italy, UK, and France and at several festivals in Europe and America. In 2015 his film "Creazioni" was awarded the first prize at "Nos yeux grands ouverts" art film festival. He currently works in Paris as a filmmaker and artist. Since July 2015, the Aquarium of Paris dedicates to his work on landscape a solo exhibition.
---
Red Lights and a Solstice Moon
Jason Moyes / 00:02:00 / 2016 / Scotland / World Premiere
When the summer solstice coincides with a rare 'strawberry' moon natural and artificial light becomes entwined against the sound of a hypnotic and ambiguous coded radio transmission.
Jason Moyes will be present for a Q&A
Biography/Filmography:
Jason Moyes gained an interest in short film in 2007 after producing no budget DIY music videos for his band. He has worked in a range of creative roles including radio producer and presenter, music journalist and photographer. His experience working creatively with sound and other media has informed his work and although he has gone beyond producing music videos he still embraces the DIY approach to film making.  Jason is also an active member of the Moving Image Makers Collective. 
---
Prima Materia
Charlotte Pryce / 00:03:10 / 2015 / United States / Scottish Premiere
Delicate threads of energy spiral and transform into mysterious microscopic cells of golden dust: these are the luminous particles of the alchemist's dream.
Biography/Filmography:
Charlotte Pryce has been making films and optical objects since 1986 and her works have screened throughout the world. She has taught experimental film at the School of the Art institute of Chicago, The San Francisco Art Institute, The Academy of Art (San Francisco), Kent Institute of Design (Canterbury, England) and is currently a faculty member at the California Institute of the Arts (Los Angeles). She is a graduate of the Slade School of Art, University College London (BFA) and the School of the Art Institute of Chicago ( MFA). In 2013 the Los Angeles Film Critics Association honored her with the Douglass Edwards Award for Best Experimental Cinema Achievement.
---
Performance
Lea Petrikova / 00:09:32 / 2015 / Czech Republic / UK Premiere
An event of performance seen and revived on the shore of a lake. Viewers and performers (and those all-in-one) are invited to experience pure state of observation. Starring nature, crowd and light. A meditative video piece is inspired by minimalist and elemental tendencies of art history (arte povera, John Cage, Joseph Beuys..) and tries to transform similar kind of thinking into a strong moving image of a simple event bringing fundamental overlap of symbolism.
Biography/Filmography:
Visual artist, filmmaker.
In 2016 received MA at the Center for Audiovisual Studies at Film and TV School of Academy of Performing Arts (FAMU, Prague).
– 2016 Special Jury Award, MADATAC 07 Festival, ES
– 2016 Main Award, Zlatý Voči festival, CZ
– 2015 ESSL ART AWARD CEE shortlist
– 2015 Zlatý Voči Festival, Scratched Glasses of Kurt Kren Award
– 2014 Contemporary Talents 2013, Francois Schneider Foundation, FR shortlist
– 2010 1st prize video category, overall winner Expo 2010 student competition
---