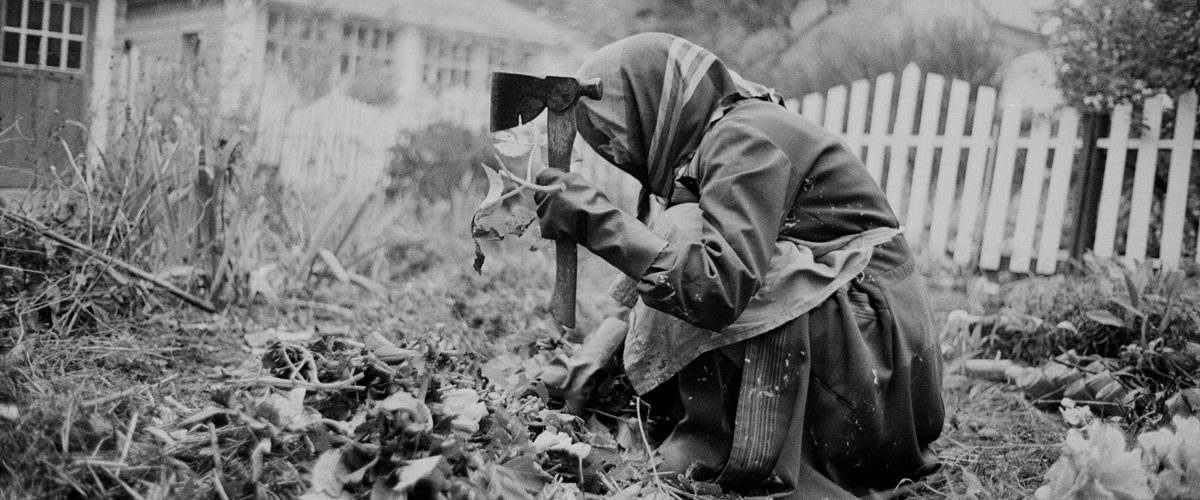 SATURDAY 4 MARCH
11.45am – 1.05pm
Tickets: £5
MAIN AUDITORIUM, HEART OF HAWICK – TOWER MILL
Seven films that differently explore how we occupy space, be it through the formation of groups, or individual expression, mapping the journeys of others or creating something familiar from an uncertain space. In Ursula Mayer's Atom Spirit, genetic study, the forming of communities and the tension between a 'natural' and urban environment are enigmatically woven together on gorgeous 16mm. In Ourself and Self Registration the motion of half-glimpsed female forms is concealed and revealed through by turns, an enveloping darkness and the apparition that remains from hand processed 16mm. Meanwhile, the camera registers the slumped presence of a woman during a séance in Susan MacWilliam's Pull Down. Considerations of place, belonging and national identity connect Prysia's Garden by Mišo and Lida Suchy with Tracy MacKenna and Edwin Janssen's Jo, Josephine, Giuseppina and Tracy, and the 'self-interrogation' of Kamila Kuc's Batum.
Atom Spirit
Ursula Mayer / 00:19:20 / 2016 / Trinidad and Tobago / Scottish Premiere
Mayer's films are all permeated by a feeling that language, gender, organisms and entire environments are caught up in processes of dissolving and transforming. As forms come together in new compounds, the 16-mm film Atom Spirit explores the increased interconnectedness of technology and nature within the age of the Anthropocene. Shedding scientific taxonomies and building queer ecologies in their stead, the film considers the possibility and necessity for new means of being in the world.
Ursula Mayer will be present for a Q&A
Biography/Filmography:
Ursula Mayer's single and multi-channel films are crystalline circuits of images, composed of signs borrowed from architecture, fashion, literature, politics, mythology, geology and science. Through her poetic treatment of film Mayer interweaves myth, biopolitics and the semiotics of cinema to visualize and ruminate upon future post human ontology. In 2014 she has been awarded the Derek Jarman award. Her work has been recently shown in the Hayward Gallery, Southbank Centre, London; SeMA Biennale Mediacity, Seoul; Moderna Museet, Stockholm & Moderna Museet Malmö; Tyneside Cinema Gallery, Newcastle; Audain Gallery, Vancouver.
---
Ourself
Hannah Subotnick / 00:02:10 / 2015 / United States / World Premiere
in the darkness i can see
no
other
Hannah Subotnick will be present for a Q&A
Biography/Filmography:
Hannah is fascinated by the screen's transformative potential. She has always loved to move and to look. From an early age, she studied ballet and modern dance, and ever since getting her first camera, she has been in love with recording her observations. Based on this background of visceral and visual experience, she now uses images, motion, and sound to create mysterious and poetic cinema. Hannah graduated from the Brown/RISD Dual Degree program this year, with a degree in Film/Animation/Video from RISD, and a degree in Modern Culture and Media from Brown.
---
Jo, Josephine, Giuseppina and Tracy
Tracy Mackenna & Edwin Janssen / 00:06:53 / 2016 / Italy / Scottish Premiere
The first chapter in the exploration of Tracy's relationship with her mother, Giuseppina Salvatore (1933-2015). Created between Collemacchia and Cerreto, Molise, Italy. Part of The Museum of Loss and Renewal.
Tracy Mackenna & Edwin Janssen will be present for a Q&A
Biography/Filmography:
Tracy Mackenna & Edwin Janssen's expanded art practice is a discursive site for collaboration, production, social engagement and reflection. Exhibition projects, environments, publications and writing integrate art making, presentation, exchange and education. Many of their projects, such as Erasmus the Clown (2014-15), War as Ever! (2012), Life is Over! if you want it (2009) and Shotgun Wedding (2007), include significant moving image works.
http://www.mackenna-and-janssen.net
---
Prysia's Garden
Mišo & Lida Suchý / 00:11:00 / 2017 / Slovakia, Ukraine, United States / World Premiere
A quiet rumination on exile, photography and transplanting roots…
Mišo Suchý will be present for a Q&A
Biography/Filmography:
Prysia's Garden is a collaboration between filmmaker Mišo Suchý and photographer Lida Suchy. Mišo is an émigré from the former Czechoslovakia; Lida is a first generation American who grew up in a refugee family.
Mišo's films were exhibited at Oberhausen, Krakow, Cinéma du Réel Paris, Jihlava, Cinematexas, Yale University, Cornell Cinema, Hallwalls Contemporary Arts Center and George Eastman House. In 2015 International Film Festival Bratislava, Slovakia, presented a retrospective of Mišo's films.
Lida's photographs are in the collections of SFMoMA, Brooklyn Museum, Bibliothèque Nationale Paris. She is a 2016 Guggenheim Fellow.
Mišo teaches film at the Department of Transmedia at Syracuse University. Lida teaches photography at Onondaga Community College.
---
Batum
Kamila Kuc / 00:08:15 / 2016 / United Kingdom / Scottish Premiere
Batum takes as its starting point the experience of near drowning in the Black Sea in Batumi, Georgia. As such, the film is induced with a desire for an auto-ethnographical self-interrogation. Images that feature are a constellation of personal and collective memories, acquired through historical knowledge as exemplified by the poems of Osip Mandelstam and Joseph Stalin, among other cultural tropes. Batum explores a displacement of identity that emerges when we encounter past experiences. The film seeks to experience how memories become fiction once recorded and how in this process of recording, the camera itself holds a mysterious agency. Batum thus proposes that film, as one of the technologies of memory, can be seen as an innovative creator of memories themselves.
Kamila Kuc will be present for a Q&A
Biography/Filmography:
Kamila Kuc, Ph.D. is a writer, experimental filmmaker and curator. Her work reflects her interest in how film, as a technology of memory, can be seen as an innovative creator of memories themselves. Her films explore complex relationships between personal and collective memories, especially those which subvert the social and political identity constructions. Kuc is the 2016 Artist in Residence at Basement Films, Albuquerque, New Mexico, USA. She is a newly appointed Director of Media Production Studies (BA)/Senior Lecturer at Coventry University.
http://kamilakuc.com/filter/films/Batum-2016
---
Self Registration
Laura Hindmarsh / 00:02:30 / 2015 / United Kingdom / Scottish Premiere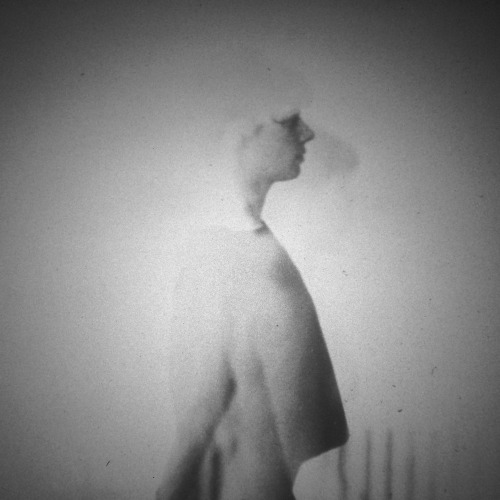 The act of self alignment using hand contact printing.
Laura Hindmarsh will be present for a Q&A
Biography/Filmography:
Laura Hindmarsh lives and works between London and Australia. Working across the disciplines of drawing, performance, photography and film her practice interrogates mechanisms of image production to the point of exhaustion.
Her work has been exhibited at Contact Festival of Experimental Film and Video London, Cinemateket Oslo, Contemporary Art Tasmania, Standard Practice New York, Apiary Studios London, CCP Melbourne, Ve.Sch Vienna, TMAG Hobart, QVMAG Launceston and PICA Perth. She has undertaken studio residencies through Gorman Arts Centre (Canberra), Asialink (Kyoto), Cité Internationale des Arts (Paris), Bm:ukk in Residencie (Vienna), Big Fag Press (Sydney) and Contemporary Art Tasmania (Hobart).
---
Pull Down
Susan MacWilliam / 00:03:18 / 2016 / Ireland / Scottish Premiere
Conjuring up the dark spaces of the séance room, 'Pull Down' intimately observes the repeated collapsing and slumping of a girl through the focusing lens of a camera.
Susan MacWilliam will be present for a Q&A
Biography/Filmography:
Born in Belfast in 1969, Susan MacWilliam represented Northern Ireland at the 2009 Venice Biennale. Susan's work explores obscure and overlooked histories and considers perceptual phenomena and the world of the paranormal and supersensory. With an interest in that which is on the periphery of the mainstream and falling beyond conventional fields of science and psychology she has explored phenomena such as dermo optical perception, table tilting, X-ray vision, ectoplasm and extrasensory perception. Susan is a lecturer in Fine Art at the National College of Art and Design, Dublin. Her video works are held in the British Library Sound Archive.
---