THURSDAY 2 MARCH: 12.35pm – 1.25pm
FRIDAY 3 MARCH: 2.40pm – 3.30pm
SATURDAY 4 MARCH: 11.15am – 12.05pm
SUNDAY 5 MARCH: 1.30pm – 2.20pm
Tickets: £5 or free if you can present a ticket for another screening on the day, or a festival pass.
SCREENING ROOM, HEART OF HAWICK – TOWER MILL
Parched Dreams
Hillary Andujar + Angela Chen / 00:07:38 / 2016 / United States / European Premiere
In this sub-hallucinogenic alternate realm, a godforsaken housewife attempts to woo her dull lover, a deranged spell-casting genie wreaks havoc, and an alluring alien haunts a woman's nightmares.
Biography/Filmography:
Hillary Andujar is a freelance production designer and installation artist capable of making anything. Her work is dark, quirky, and surreal. When she's not working on films, she creates installations and multi-sensory experiences, often involving psychedelic costuming and performance elements. Hillary has worked for Woody Allen, Tim Burton, the Wachowski siblings, Terri Timely, La Blogothèque and Google.
Angela Chen studied film at the UT Austin. Angela has over 120 credits as a director, 1st AD, and/or producer with companies including Sony, CW, MTV and Google. Angela is a current Directing MFA fellow at the American Film Institute Conservatory.
---
The Mother's Bones
Abigail Reynolds / 00:13:30 / 2016 / United Kingdom / Scottish Premiere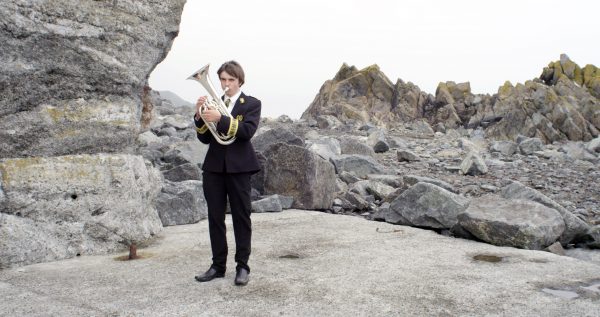 The Mother's Bones was filmed in Dean Quarry with St Keverne band (formed from the quarry workforce). Music composed by the bands leader, creates a sound-scape for a montage of filmic conventions.
Biography/Filmography:
Abigail Reynolds lives in St Just, Cornwall. Reynolds was recently selected for the BMW Art Journey visiting the sites of 16 lost libraries on the Silk Road.
---
The Trigger of the Cone
Niyaz Saghari / 00:02:22 / 2016 / Iran / Scottish Premiere
Visual experimentations with the poetry of Ali Sarandibi which juxtapose the outer urban life in Tehran to innner softer life of it's inhabitants.
Biography/Filmography:
Niyaz Saghari is an Iranian born, UK based documentary maker. Her work is focused on the urban life in her home town of Tehran and Bristol where she's based. She is interested in relationship of art in daily urban life and has been working with many art organizations that challange the high art concept and bring the art to daily life of citizen. Her last film "Uncle Essy" won the Best Short Documentary Award from Chicago International Moves and Music FF and Oaxaca FF.
---
Second Hand Daylight
Simon Aeppli / 00:08:47 / 2007 / United Kingdom / Scottish Premiere
Keeping scrapbooks have been central to my practice as a filmmaker for the last ten years. These books are made from photographs, photocopied and found images, written fragments, quotes, letters, lists and my own fictitious notations.
Biography/Filmography:
Simon Aeppli was born in Belfast in 1972 and grew up in the small village of Eden, County Antrim, Northern Ireland. Simon makes personal and subjective forms of documentary and has been broadcast on Channel 4, FIVE and ITV London. Film London, Arts Council, England and Wellcome Trust have also commissioned his films. Since his 2004 short film EDEN, which was commissioned by Film London's Artists' Film and Video Awards, he has made a series of films about this strange and half-forgotten place. The Eden films have been screened at a number of festivals throughout Britain and abroad. The third film in the series 'In case I disappear' won Channel 4's Fourdoc My hometown competition and was broadcast on Channel 4 and distributed through Soda Pictures on Canadian Artist filmmaker Guy Maddin's My Winnipeg. In 2010, the series was exhibited as part of Tales of the North, Photon Gallery, Ljubljana, Slovenija, alongside photographers, Jonathan Olley and Stephen J. Morgan. The Eden series will be screened at FORMAT17 in Derby from 24 March – 23 April 2017.
Alongside making moving image work Simon has created Artist books. His 2013 book 'Come in and see the Bed' has been bought by The Poetry Library, Southbank Centre, Tate Britain, Limerick School of Art and Design and Kaleid 2014 and featured on Here Press Blog. He currently teaches at the University for the Creative Arts, Farnham on BA Film Production and MA Documentary Practices.
---
On a wing and a prayer
Alia Syed / 00:18:11 / 2016 / United Kingdom / Scottish Premiere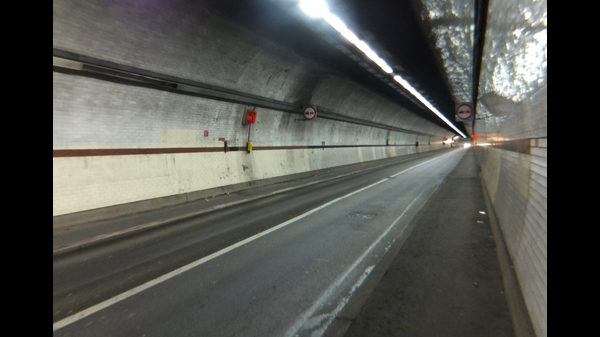 On a Wing and a Prayer is a film inspired by Abdul Rahman Haroun, who walked through the channel tunnel on August 2015.
Mr Haroun has since been granted Asylum but still faces being charged under The Malicious damages act of 1861. The language in this bylaw, when juxtaposed against the physical and emotional feat of traversing 30 miles of the Channel Tunnel supplies the terrain for this film.
Biography/Filmography:
I am an experimental filmmaker whose work has been shown extensively in cinemas and galleries nationally and internationally. My practise as a filmmaker constitutes ongoing research, exploring the nature and role of language in intercultural communication. This involves a focus on borders and boundaries, translation and the trans-cultured self.
---
Listen to me
Carla Andrade / 00:07:12 / 2016 / Spain / UK Premiere
"Andrade subverts the traditional role imposed on women. From observed objects to subjects that open their eyes to forgotten realities. Images that reflect a world whose sensitivity is mutating and borders surrealism to show the new order of things." – Javier H. Estrada
Biography/Filmography:
– 2015. Kuch Nahi. Super 8 + video HD / colour & bw / work-in-progress
– 2014. Magma. Video HD / 16:9 / colour / 2´27" (Videoinstallation)
– 2013. 2014. Video HD / 16:9 / colour / 4´40"
– 2013. Everybody against. Video HD / 16:9 / colour / silence / 13 min
– 2013. Nightfall. Video HD / 16:9 / colour / silence / 16 min
– 2013. Geometry of echoes "trees". Video HD / 16:9 / colour / 4´12" (Videoinstallation 3 chanels)
– 2013. Geometry of echoes "peaks". Video HD / 16:9 / colour / 3´ (Videoinstallation 3 chanels)
– 2013. Geometry of echoes "birds". Video HD / 16:9 / bw / 2´41" (Videoinstallation 3 chanels)
http://www.carlafernandezandrade.com
---